[ad_1]

This Cricut machine comparison will help you figure out which Cricut is best for your specific needs. Choose between the Joy vs. Explore Air 2 vs. Maker and then check out my other review, is Cricut Access Worth it? This post contains affiliate links.
---
Cricut has three current machines for sale, and each one has unique advantages. This post is designed to help you choose the right one for you, because the answer will not be the same for everyone.
I am privileged to own all three machines: the Maker, Joy and Explore Air 2. I am also a very diverse crafter. Therefore, I figured I'd write this out to share my experiences with each machine, what they do best, who it's best for.
Table of contents:
Cricut Machine Comparison Chart
There's nothing like a good, visual table to help you get your Cricut machine comparison at a glance. Tip: check out Cricut's comparison chart here.
Or refer to my personal review charts below. They are a more visual representation of this post, but I elaborate much more below. You can download in high resolution and print them below as well.
Cricut comparison chart by machine features: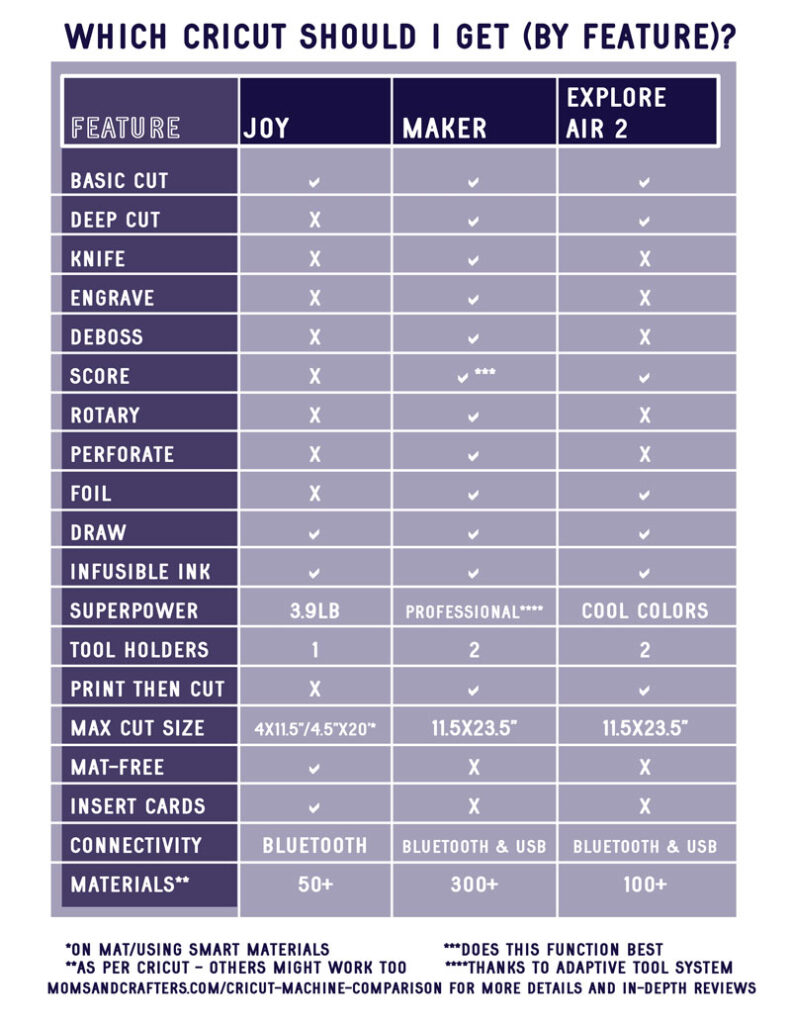 Cricut comparison chart by craft type/material: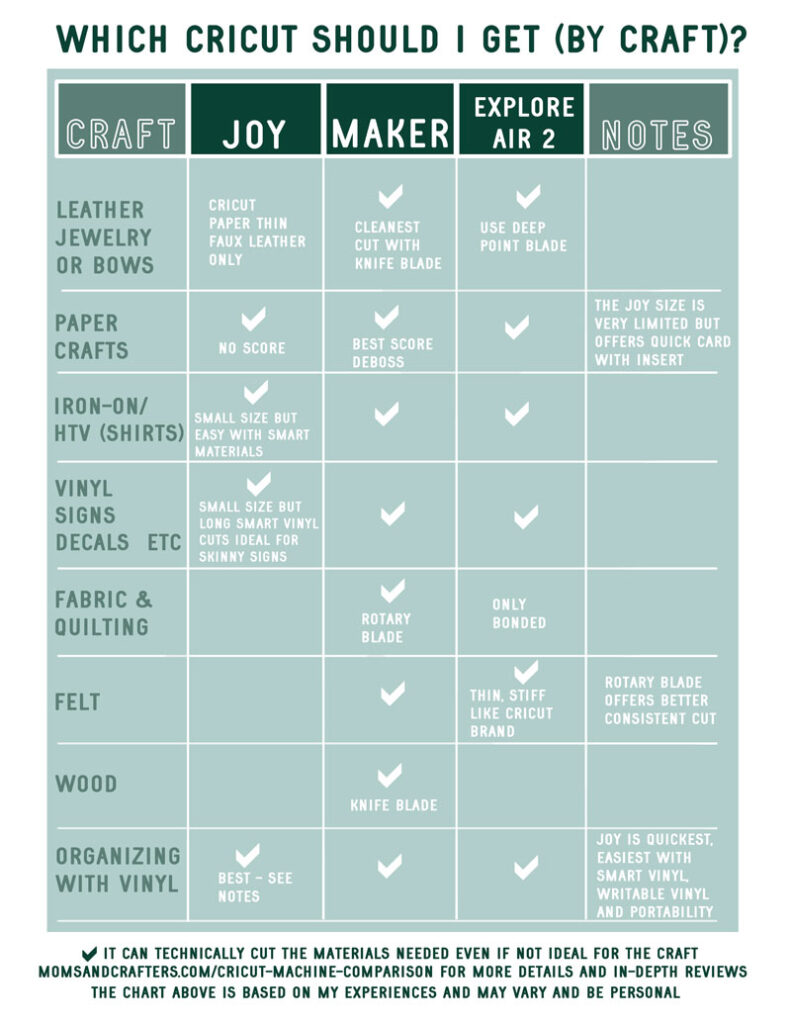 Cricut Machine Comparison – Each Machine in a nutshell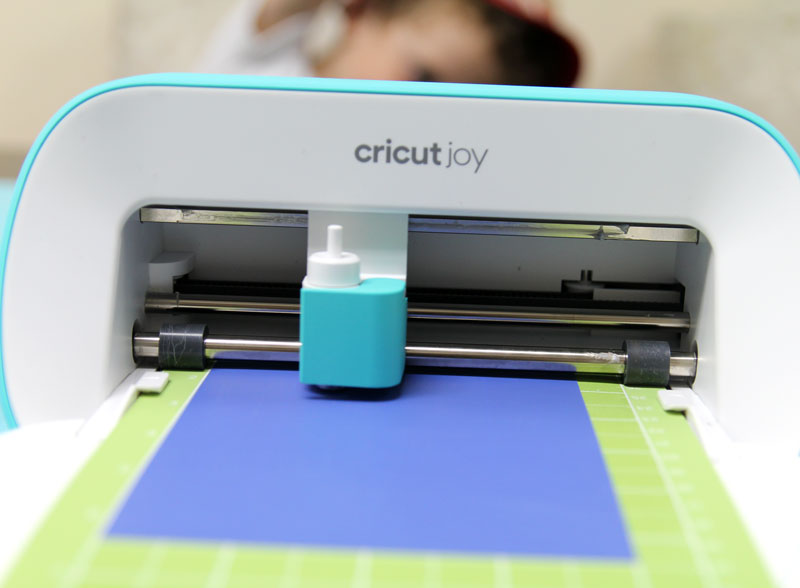 This cute machine is the newest and fantastic for those short on space, or without a dedicated crafting space as it's super portable.
It has a few additional superpowers: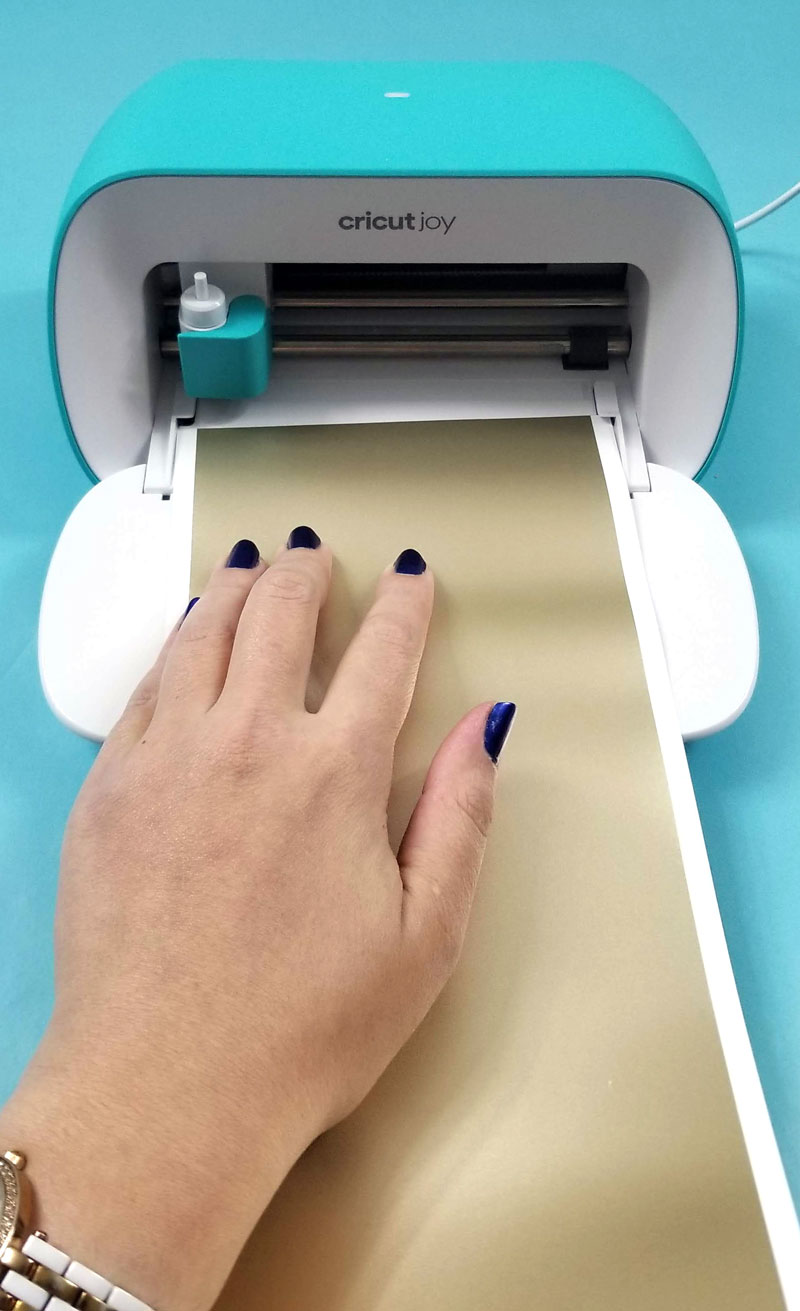 The Joy is designed for quick and simple projects you can whip out in minutes. So if you tend to do simple labels with vinyl, pre-made card designs, or are short on time this is your type of machine.
You can also get writable vinyl that is incredible for labeling things around the house.
This is the machine I'd recommend for personal organizers in a flash.
To be honest, as an owner of two full size Cricut machines, I still seem to use the Joy a lot. My Cricut space is small and cramped (although I hope that'll change soon!) So I often bring the Joy to the dining table for when I'm doing single projects or those that are small enough for the Joy (such as baby size Cricut shirts for girls).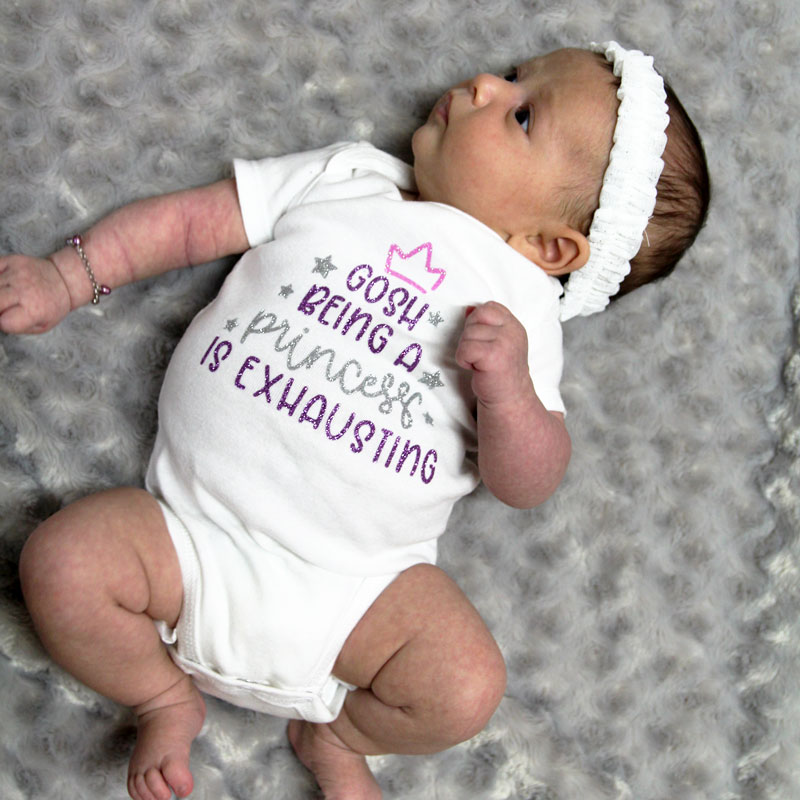 The biggest limitation with the Joy is the cut size – a maximum of 4×11.5 inches (with the long mats). With other machines, you can do larger than mat projects, and you can do it with the Joy as well, it's just more work for projects you'd be able to do more easily on the larger machines.
It's also not as powerful with the others and cuts fewer materials (50+). It's also limited in writing (fewer colors and options than the other machines) and only has a fine point blade to cut with.
The Joy is an amazing second machine for heavy users too.
See what you can cut with the Joy here.
If you're looking for a full sized machine and are a casual crafter with a budget, this is probably the one for you. It can do a lot more than you realize, including cutting leather.
The maximum size is 11.5 inches wide by 23.5 inches long if you use the 24 inch mats.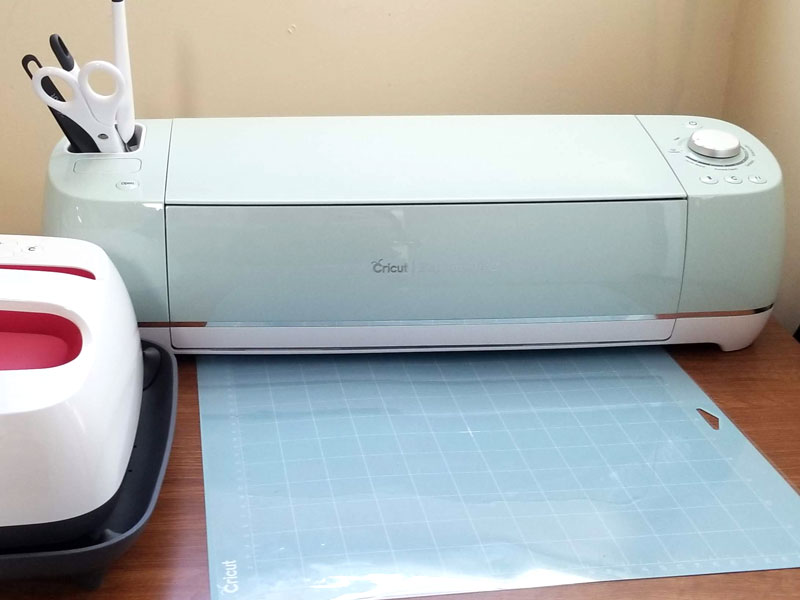 The Explore Air 2 is limited in comparison to the Maker because:
It's not as powerful so it doesn't work as well with tougher materials and
There are fewer tool options.
The deep point blade for the Explore Air 2 (which, by the way, works for the Maker too) gives you a lot of extra functionality, including adding leather to the list of materials you can cut.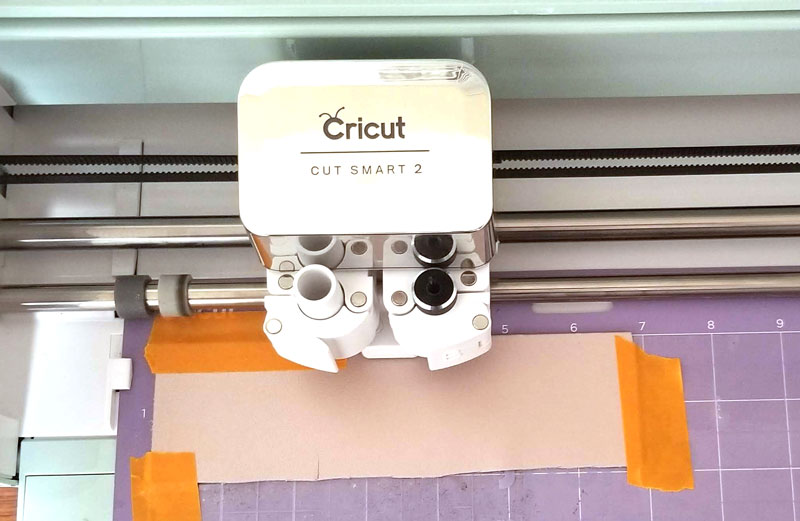 If you stick to specific craft types (more on this below) then the Explore Air 2 will be perfect for you. You can cut full-size vinyl and iron-on cuts, so if you tend to stick to shirt-making, the Explore Air 2 will have everything you need! The same goes for paper cutting.
The Explore Air 2 can even score if you get a scoring stylus, making pretty much all paper crafts doable on this machine.
And finally, if you want to start cheaper, all your tools for the Explore Air 2 will work with the Maker. It's a fantastic starter machine, and a perfect second machine for running side-by-side for bulk orders if you sell your crafts.
See what you can cut with the Explore Air 2 here!
The Maker is hands-down the the best, most feature-rich of all the Cricut machines, however it comes with a price tag.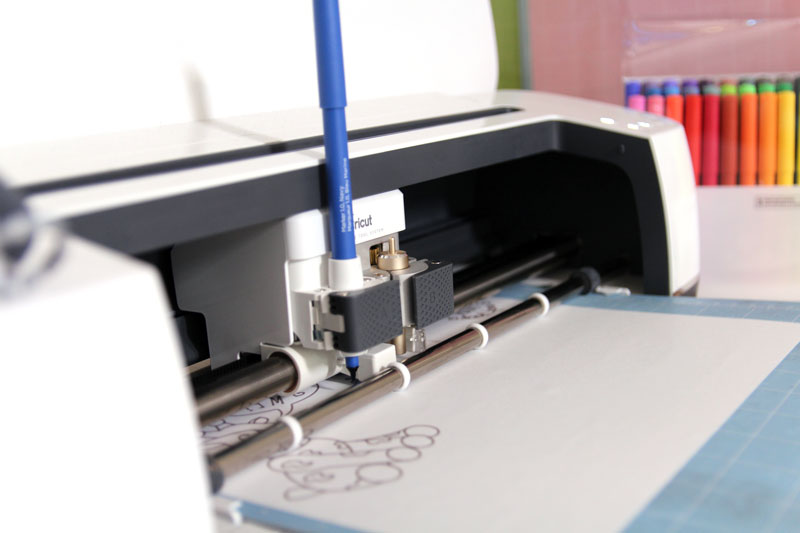 Still, if you're setting up a home craft business, it's a joke of an investment if you compare to the high end other business equipment you might need for similar business types (laser cutters, 3D printers, sublimation printers etc.)
If you like to craft 3D crafts with wood, chipboard, or even cardboard this is the machine for you.
And with many tool options, you can take things much further! I use the rotary tool for fabric, the deboss tool for cardstock and leather, the engrave tool for personalized leather gifts (you only need one with the QuickSwap housing – for the rest you can just get the tip). Scoring is better with scoring wheel than it is with the stylus.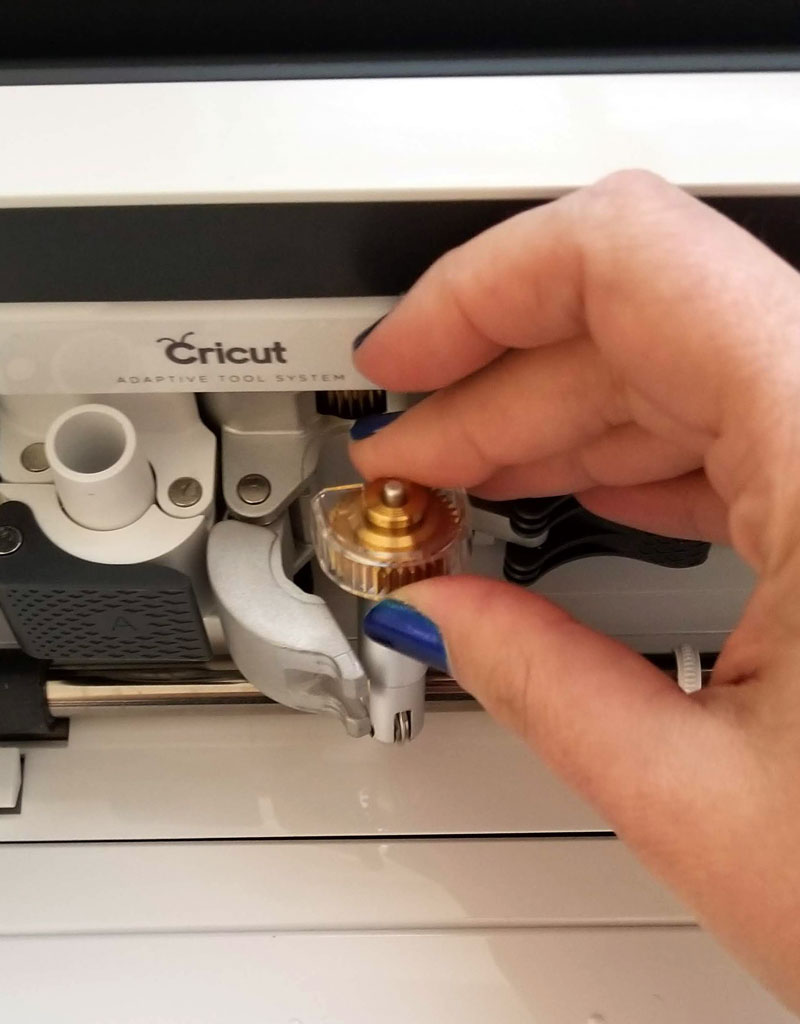 Keep in mind you'll need a good budget for all tools beyond cost of machine, to get most out of machine, but you can purchase these incrementally.
The Maker is 10x stronger than the Explore Air 2, thanks to the adaptive tool system. The higher price tag is for a serious upgrade.
From Cricut's description:
Only Cricut Maker features unique, commercial-grade technology that controls the direction of the blade and the cut pressure to match your material. Plus, with 10X more cutting power, you can take on more materials than ever.
It has little details that make a difference. For example, the Maker has a docking slot and a USB slot so that you can charge your device on the Maker while creating.
The Maker is a MUST if you're going to use your Cricut for sewing. The Explore Air 2 only cuts bonded fabric. With the Maker, you can cut out pattern for any sewing projects where the parts are smaller than 11.5×23.5 inches. Definitely get the long FabricGrip mat as you hit that length quickly.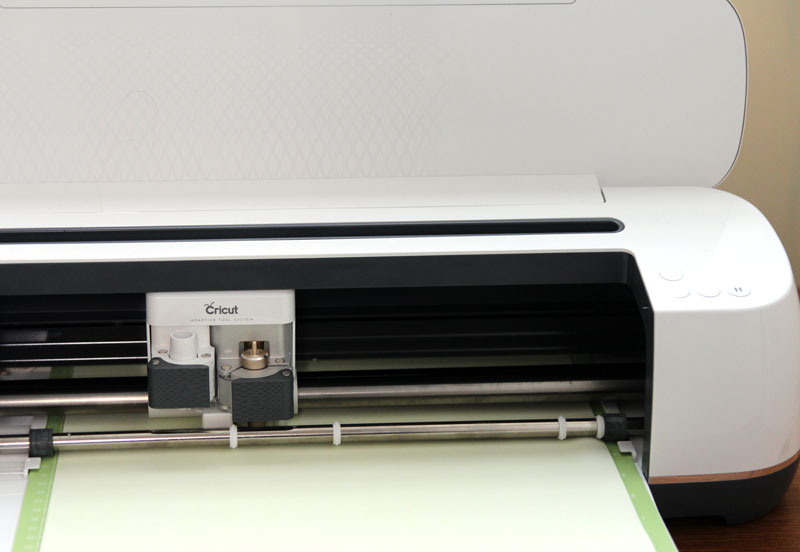 See what you can cut with the Maker here!
Cricut Machine Comparison by craft or material type
If you're more of a specific crafter, have something in particular you want to start with, or are running a business focusing on one type of product, it's easier for you to hear suggestions and a Cricut machine comparison of how it'll work with your craft.
I obviously can't focus on everything at once, so I chose the most common ones. But feel free to comment with any questions!
Which Cricut is best for paper crafting
Whenever the Explore Air 2 is the right machine, the Maker will be better, because it's more powerful.
However, for paper crafting, the Explore Air 2 does everything you need it to do.
Paper and cardstock is an easier material to cut using the Fine point blade on the Explore Air 2. Even specialty papers cut nicely. You can score using a scoring stylus however the Maker does a better job scoring using the scoring wheel. You can also deboss paper with the Maker – and it's quite beautiful!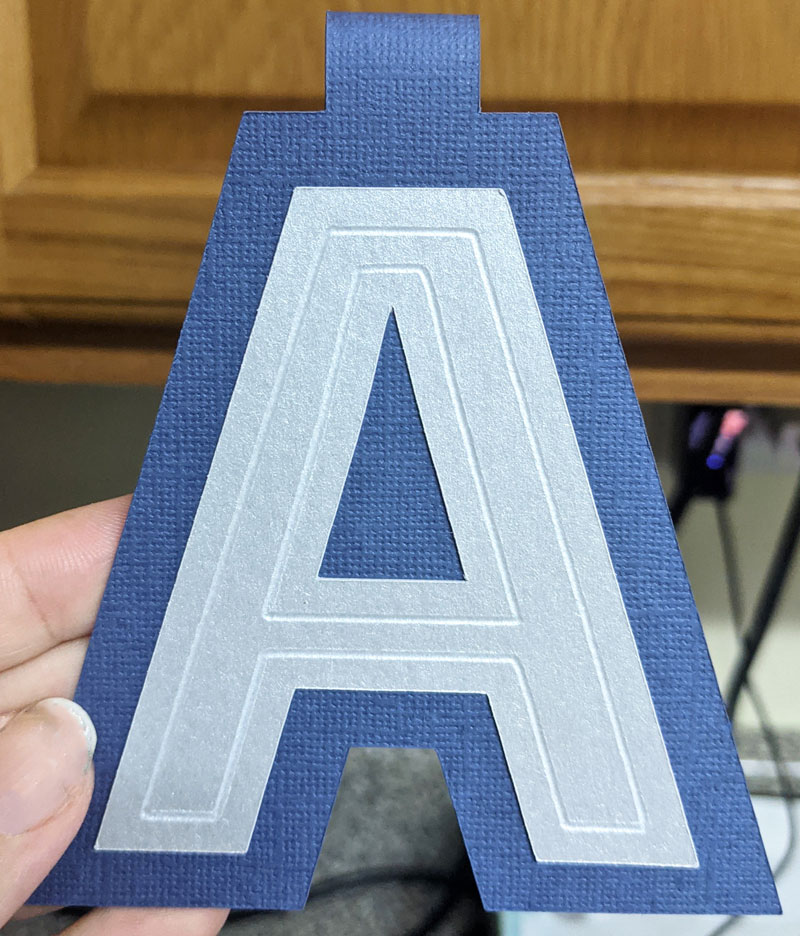 Unless you stick to small crafts, such as cards using the insert cards and paper bookmarks, you'll want the larger 11.5 inch size to fit your scrapbook papers. For regular cardmaking you'll still want the full size mat that the Explore Air 2 and Maker offer.
And finally, you can do so much with paper crafting using the Print then Cut feature! I've used it for place cards, paper doll coloring pages, paper puppets, and more. Fine more Print then Cut ideas here!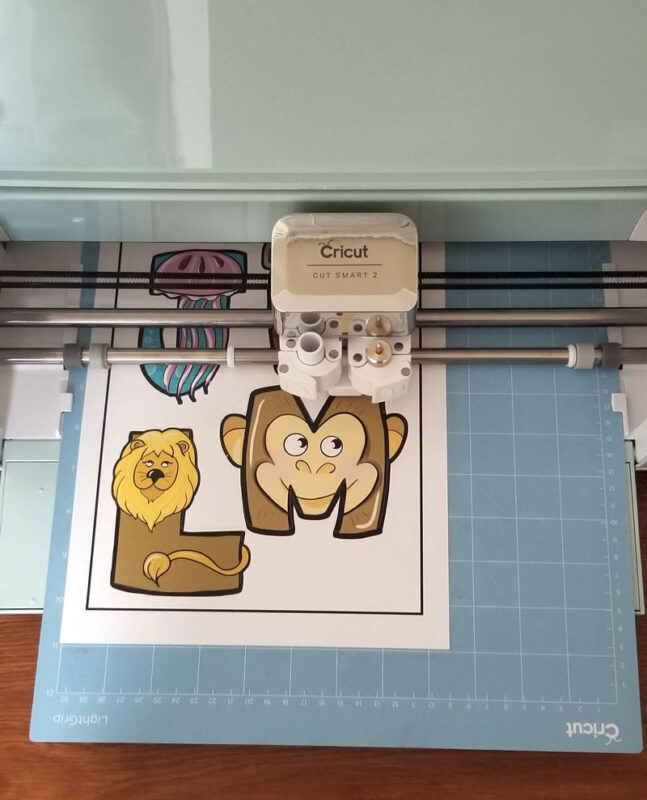 Good enough: Explore Air 2
Bonus features: Maker
Not quite there: Joy
Which Cricut is best for Cardmaking
I'm going to split card making into two categories
Scrapbooking-style card making, including pop-ups and all sorts of creative ideas
Simple cards you can put together quickly that have a handmade touch
If you're more into getting creative with cardmaking, you'll want to refer to the "paper crafting" category above.
You'll want to be able to score.
You'll want to be able to print then cut some embellishments.
You'll want a bigger size mat.
You'll want the Explore Air 2 (fantastic) or the Maker (best).
However, if you're like me and just like making cards for the experience of creating and to have a perfect little handmade touch to include with a gift, the Joy is simply amazing. We use it heavily with the insert cards for quick cards for every occasion. They are really pretty and don't require much assembly.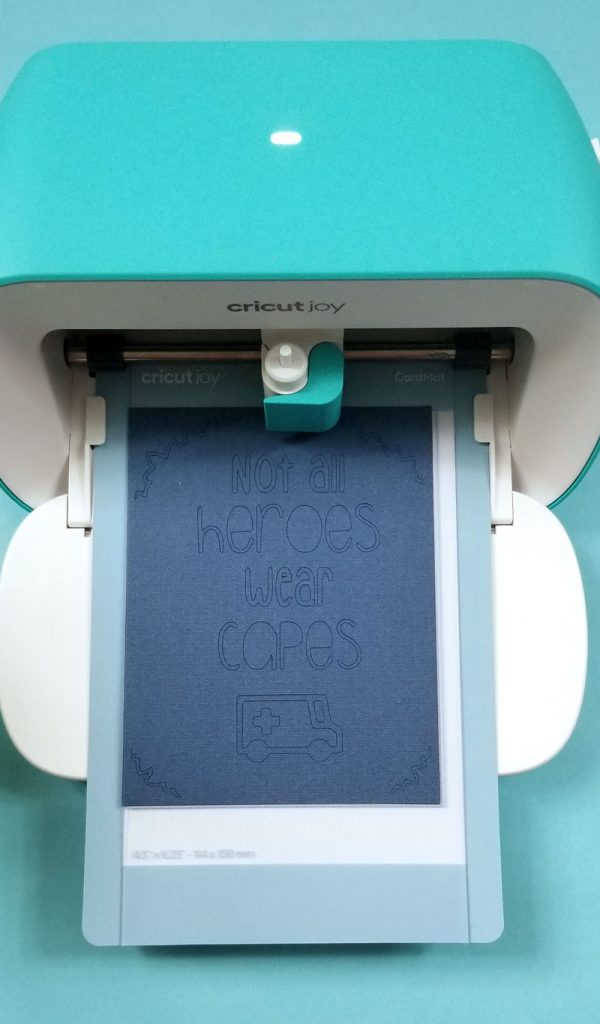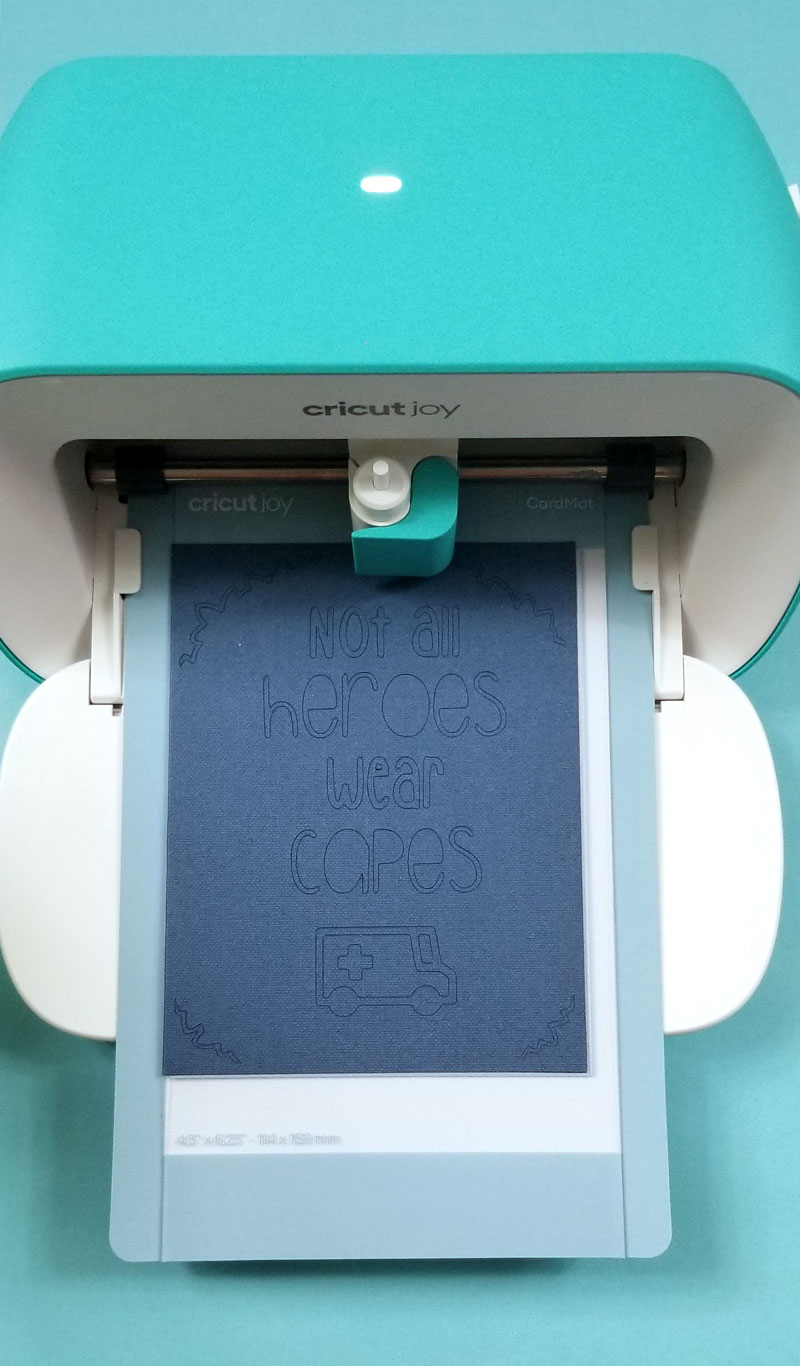 Fantastic: Explore Air 2
Best: Maker
Best for quick and easy cards with minimal assembly: Joy + Insert Cards
Which Cricut is best for making shirts
I've shared both Cricut shirts ideas for boys and Cricut shirts for girls and you'll see in most of my posts that I use a variety of machines.
When it comes to using iron-on materials on shirts, it'll boil down to size. You're only cutting – not even scoring. And I'm not sure that the extra power that the Maker has will have much of an effect on your iron-on projects.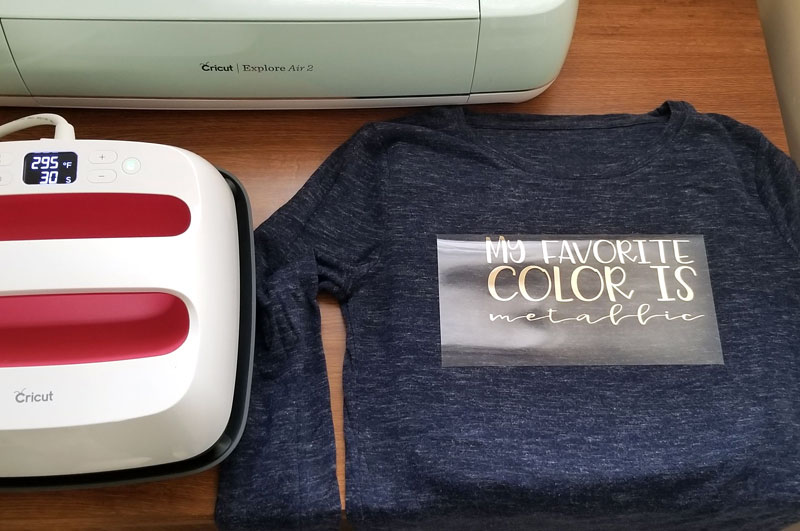 That's why this is one of the only categories where I'll really say that the Explore Air 2 does everything you want it to.
The Joy also does a fantastic job with Iron-on materials. You're just very limited with size. The biggest perk: mat-free cuts using smart iron-on! This is most helpful if you're a quick hobby crafter and want to save time loading things onto mats (which CAN be a pain).
I've done my lazy, low key crafts on the Joy, including larger sizes. I simply split my cut into two in areas where it didn't make a difference (such as in the white space between the parts of the design, between letters). If you're getting the Joy for shirt making, definitely get the longer mat too. You'll also get a little more width out of Smart Iron-on than you will from the mats
Fantastic: Explore Air 2
Longer term investment: Maker – see note.
For smaller, quicker cuts: Joy
Note: since the Maker does at least what the Explore Air 2 does, and so much more, if you plan to do assorted crafts in the long run, even if your focus is making shirts, you might save by purchasing a Maker to begin with instead of upgrading later. If you're on a tight budget, though, you're better off getting the Explore Air 2 and investing in an EasyPress 2 as well.
Which Cricut is best for vinyl or sign making
Vinyl is very similar in cutting quality to Iron-on.
Therefore, much of what I said about shirt making right above is going to apply to vinyl – including tumblers, sign making, and more vinyl applications. So make sure you read that section too.
There are a few exceptions where the Joy gives you more:
Sign making: if you like to make tall signs with letters no bigger than 4.5 inches in one direction, the Joy with Smart Vinyl will give you that longer cut.
Organizing: if much of your application for using vinyl is in organizing projects – labeling pantry jars, bins, etc. the Joy is more portable so you can bring it to the area of the house you're using. It's quicker with Smart Vinyl (which, by the way, seems to be easier to weed too.) You can use writable vinyl for quicker, gorgeous organizing projects. And finally, you don't need to worry about the size limitations because you're unlikely to go bigger than the max width.
Home decorating: since you can do very long repeating cuts, the Joy allows you to create cool decals for wall trim, furniture, and more. But really only trim or repeating patterns because of the width limitations.
Fantastic: Explore Air 2
Best for specific needs above: Joy
Longer term investment: Maker (see note above)
Cricut Machine Comparison for cutting leather earrings and jewelry, hair bows, and other leather crafts?
Let's divide leather into three categories:
Real leather – Cricut's or otherwise. You'll get much cleaner cuts using the Maker + knife blade (you can see my comparison on this woven leather bracelet tutorial). You can accomplish this using the Explore Air 2 and Deep Point Blade.
Faux leather – this Cricut product is paper thin and can be cut using any machine with the fine point blade. The only advantage of one over the other is the size limitations on the Joy. I've made Princess A some adorable hair bows on the Joy while hardly functional.
Regular faux leather – some of these have stretch. It was a groundbreaking discovery for me when I started cutting these with the rotary blade – Maker only! So much easier! Stiffer ones can be treated like real leather (Maker + knife blade for cleaner cuts, doable with Explore Air 2 and Deep Cut blade).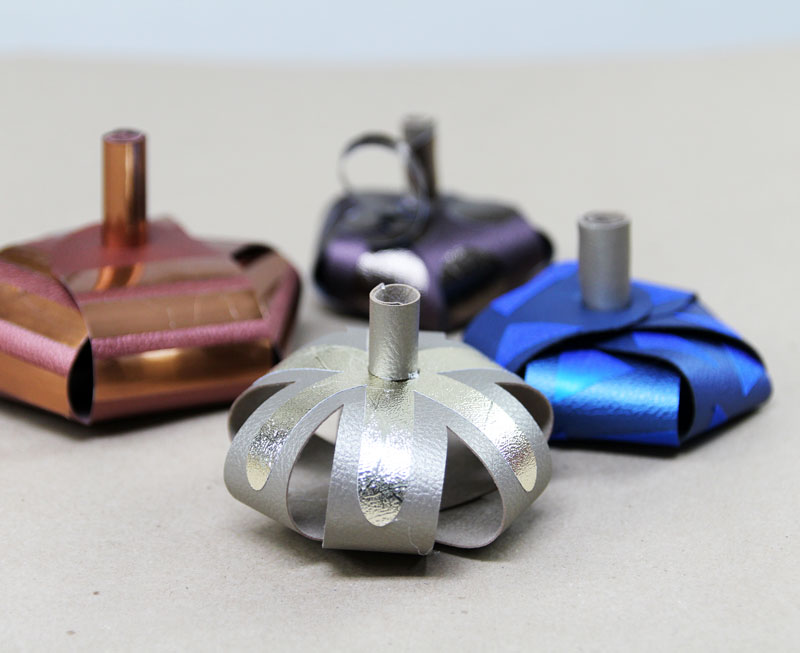 The Maker gives you extra features that are fun to use with real leather, such as engraving and debossing.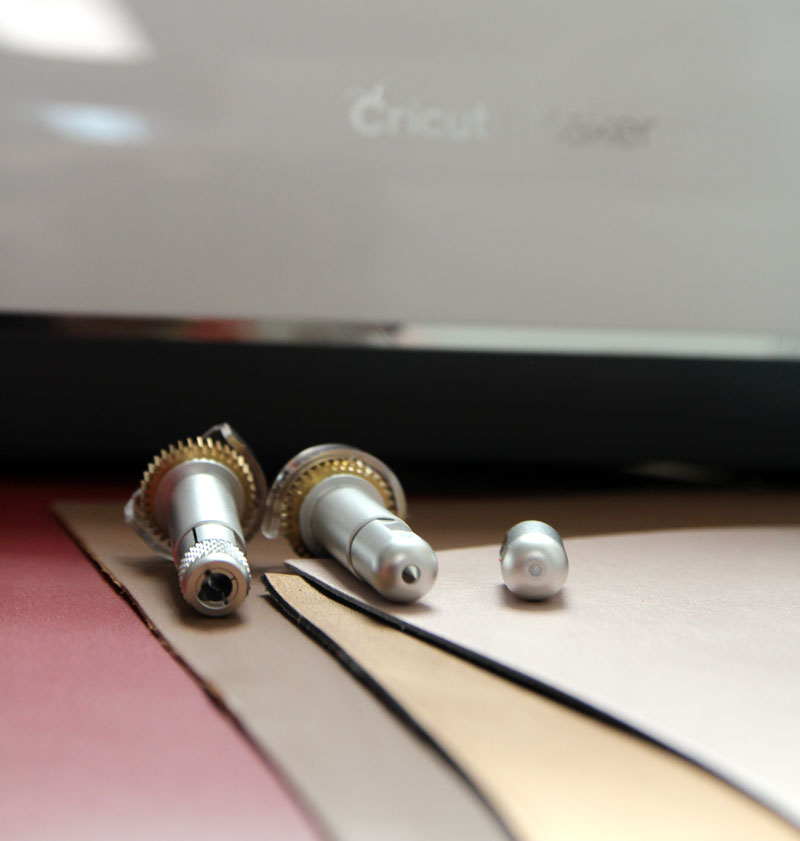 Best: Maker
Good enough: Explore Air 2
Only paper thin faux leather: Joy
Which Cricut is best for fabric, felt, or quilting
The Maker. Done.
Okay, I'll elaborate.
The second you need a tool other than the regular blades to complete a project, you'll want to go with the Maker.
The Maker comes with the tools you nee to cut fabric beautifully – a rotary blade and FabricGrip mat – and it was a lifesaver when making masks. You can use it for DIY fabric hair bows too.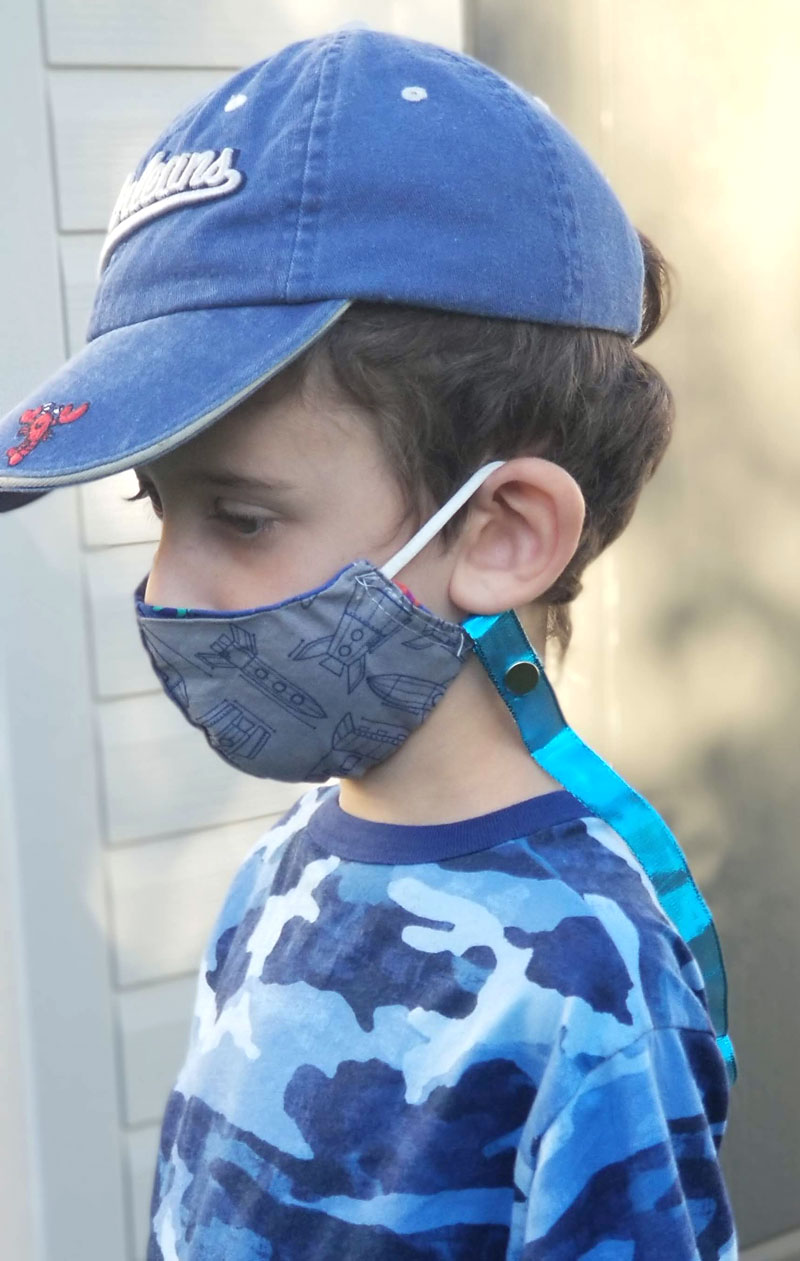 Get the longer fabric mat and you can expand and cut many types of patterns (you get access to loads with your purchase too).
Finally, when it comes to cutting felt, things get a little grayer. Cricut's felt sheets are designed to be easy to cut with the fine point blade. However, I found it to be even easier to cut with the Maker and rotary blade, treating it as a fabric. This is even truer when cutting better, thicker wool felts. By now, I use the Maker with the rotary blade for all my felt crafts.
So ultimately, for felt, you can technically start with the Explore Air 2, and if felt is a side thing you happen to do occasionally, you'll be fine. But if you like to cut felt regularly, you'll likely get frustrated quickly and want the Maker.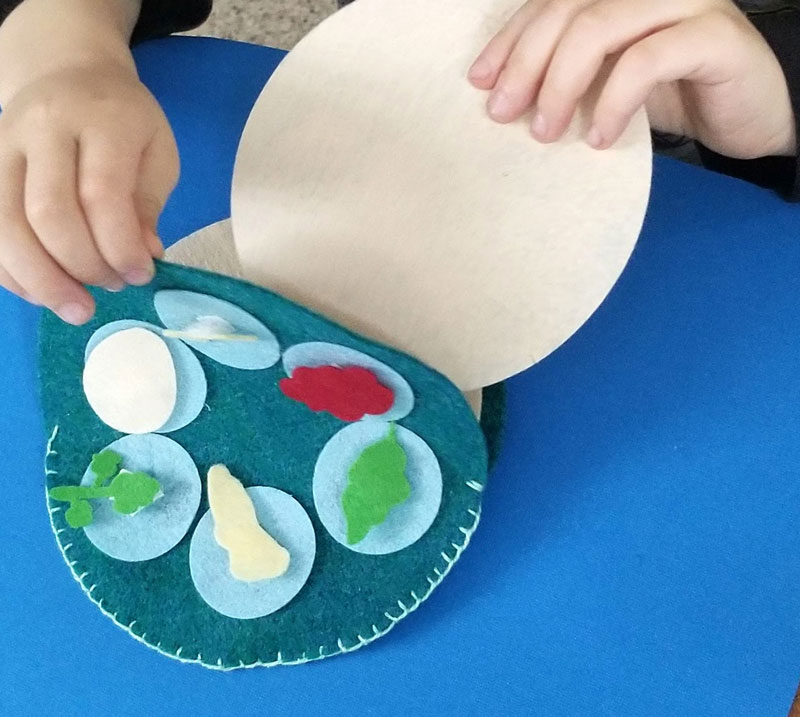 However, for fabric, you simply don't have the tools you need to cut it unless you get the Maker, or unless you bond each piece and use this blade.
Doesn't quite cut it 😉 : Explore Air 2 or Joy
Get: the Maker
Which Cricut is best for wood projects
If you're looking at making wood signs with vinyl appliques (or other vinyl-on-wood projects) see "vinyl" above.
If you're looking to cut wood, you'll need the Maker.
Here's the deal – the biggest innovations with the Maker were:
More power (see my review of the Maker above)
More blade options
For cutting wood, you'll need both. (Note: I've seen people share about cutting thinner woods with the Explore Air 2 and the deep point blade, but it's really difficult to get it right).
Even so, you're limited to 2.4mm and certain woods, so if you're looking to cut wood to make your next piece of furniture, you're barking up the wrong tree (ha!)
If you're looking to cut detailed intricate cuts, you might prefer to invest in a laser cutter.
However, if you like to make wood earrings, small wood elements with simple cuts, or even small wood home decor and toys, the Maker + knife blade is the way to go.
You have other similar options that you can use with the Maker as well – such as chipboard or corrugated cardboard.
And there are so many cool ideas.
Get: Maker
Which Cricut is best for beginners
I'm torn on this.
On the one hand, if you're not sure that you'll really get into it, the Explore Air 2 is much less expensive.
However, I hear from so many people that they are now upgrading to the Maker because they want to do more! Buying two machines is more expensive than one, obviously.
So if you're starting out AND plan to sell your craft, what you can do is get the Explore Air 2 (assuming your craft type is a good fit), make back your investment, and then upgrade to the Maker once you've "earned" it. Once you have a successful Cricut business running, it can actually be convenient to have two to run at once as long as:
You have the space for it
You have two devices to work from
So basically:
Get in touch with your "crafting reality" – what you usually do, what you might like to do. If you can swing it, I'd recommend the Maker, because it's not just stronger – it DOES much more.
If you really don't know if this is something you'll use much, the Explore Air 2 is significantly cheaper.
And finally, the Joy I really only recommend over the Explore Air 2 for those making small, simple projects, those who want' bigger cuts, those who aren't crafty but like to vinyl things up a bit, organizers, or as a second machine.
In those cases it's the better machine.
Great: Explore Air 2
Best: Maker
For simple, small projects: Joy
Which Cricut is best for teachers
You have two angles you can take here:
The Joy is portable and can be toted to and from school. But it might not do much of what you'll want to do as a teacher, other than labels/tags for class gifts. But it also is harder to do things like that for entire classes at once. You can get some cool functionality out of the longer smart materials – such as an ABC border for your classrooms.
The Explore Air 2/Maker is not so portable (although you can get a carry bag for it. ) However, you can do so much with Print then Cut (such as these alphabet animal puppets), and you can do classroom decorations too with the full sized mat on the Explore Air 2 or Maker. You can do STEM/engineering type projects with the Maker and thicker materials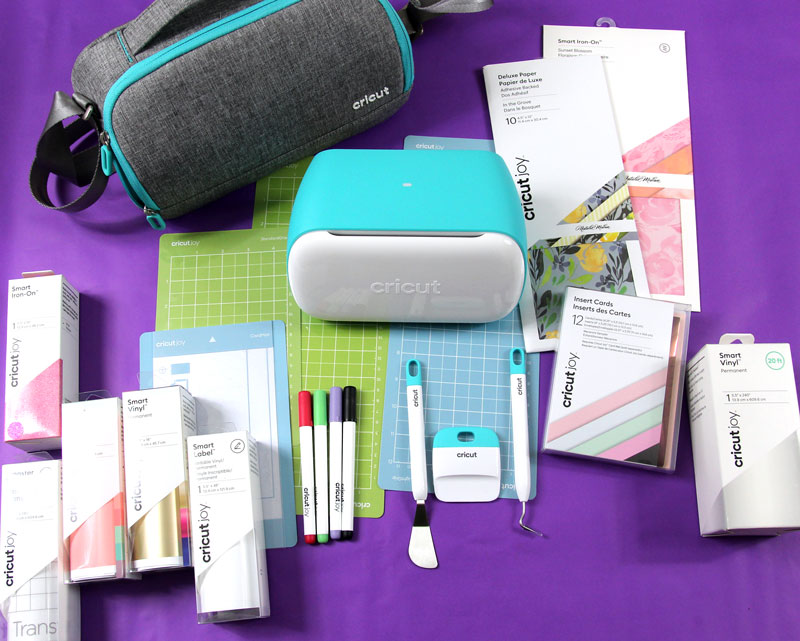 Personally, I think the Explore Air 2 is definitely good enough for what a teacher might want to leave in the classroom. If you're going to be using it both at home and in school for a variety of hobbies as well, the Maker still gives you more functionality, and is two-ish pounds lighter.
Cricut Machine Comparison in summary: which Cricut is best for me?
In any product comparison, I'll tell you that what's best for me might not be best for you.
But the best Cricut machine for me will always be the one that most realistically fits my budget AND my projected use.
So you might not get it totally right, but if you get the wrong one and replace it, that's more expensive than getting the one you really need to begin with.
So I can't tell you which one is best for you. It' all depends.
But I can give you the following one-line summaries:
Cricut Joy: Second machine for convenience and more specific uses, home organizing/labeling, long cuts, quick cards, and quick smaller cuts.
Cricut Explore Air 2: full size cuts but really can't afford the Maker and it's much, much better than nothing OR craft in specific categories: vinyl, iron-on, paper (no serious scoring), Print then Cut, cardstock, Cricut felt, Cricut paper thin faux leather.
Cricut Maker: If you can afford this one and step into the realms of fabric crafting, leather/faux leather, or other diverse crafts, this is the one that simply does much, much more than the others.
Was this Cricut machine comparison helpful to you? Which do you suggest for any of these categories? Comment below!
If you haven't yet, download the Cricut comparison charts here:
See some examples of what you can make with Cricut here
[ad_2]

Source link