[ad_1]

Making your own DIY seed bead rings using this wire wrapped ring tutorial is a fantastic way to get started with wire wrapped jewelry making on a dime! Craft one or a dozen and then check out more of my jewelry crafts. This post contains affiliate links.
---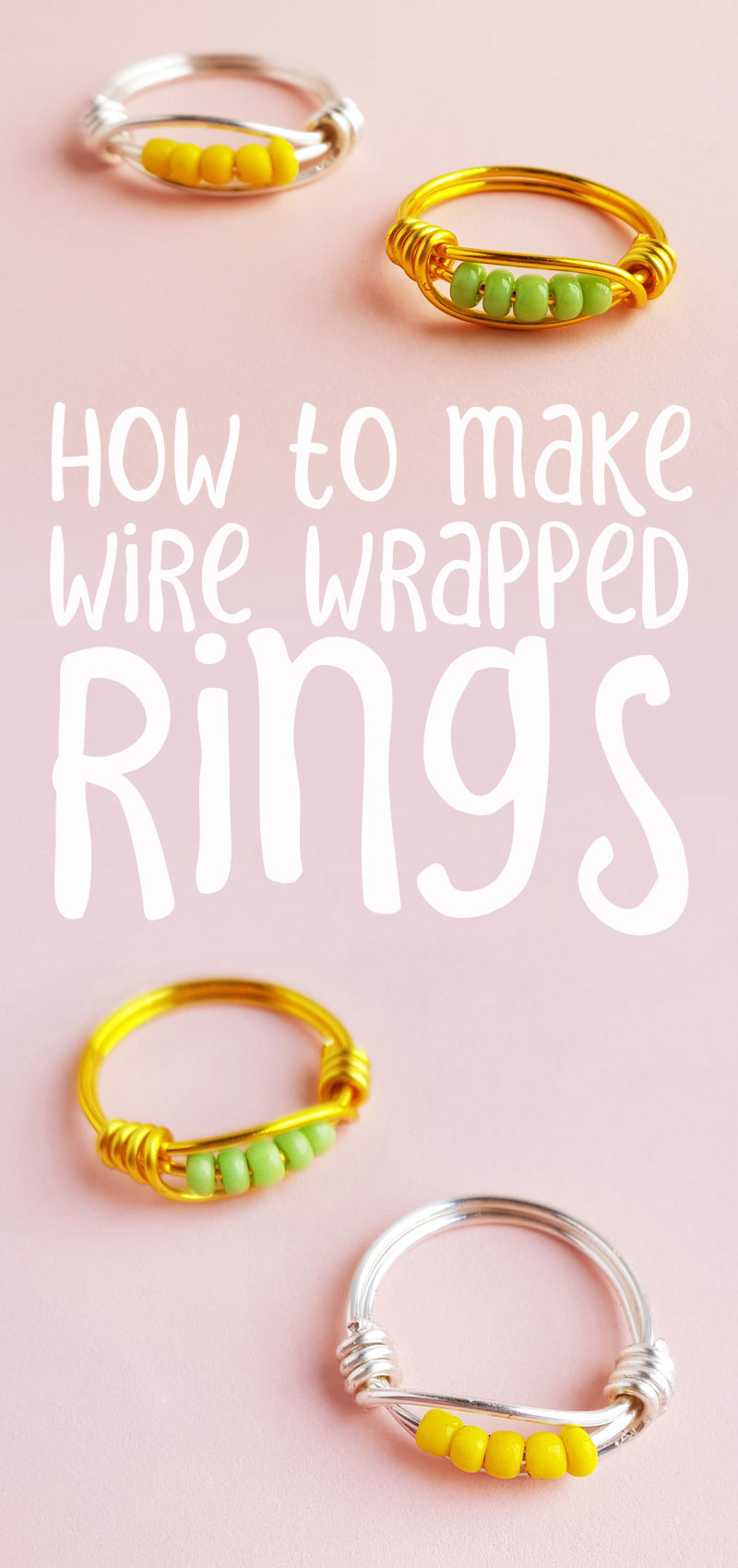 Wire wrapped rings are pretty cool, simply because there seems to be fewer options out there for those of us who do not solder to make DIY rings.
You can totally personalize even this beginner-level wire wrapped ring tutorial using different beads, as you'll see below.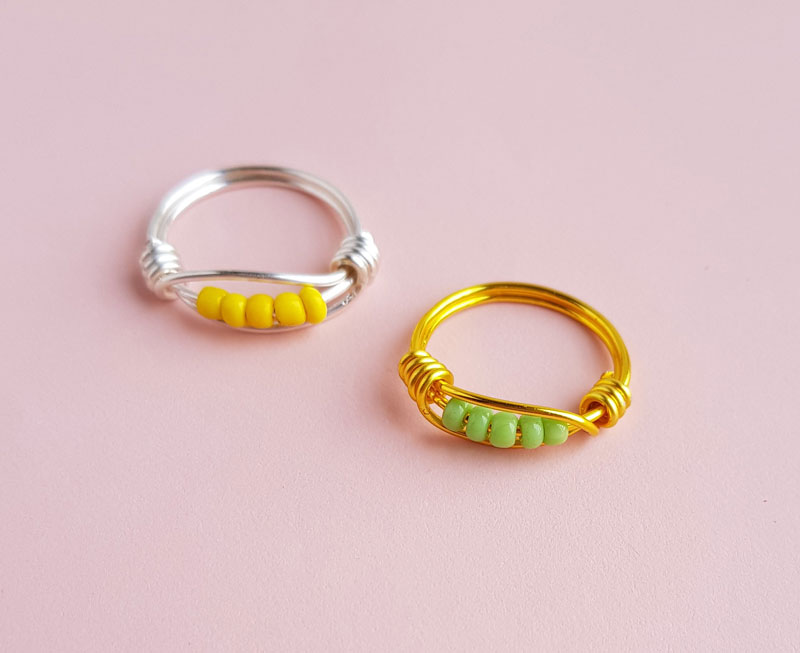 You can totally stack these rings, but if they feel bulky, just wear one for a minimalist look. Or wear them on different fingers. These might be a classic but they are SO cool!
A few notes about this wire wrapped ring tutorial
These were made with larger seed beads. A few little tidbits about this:
Seed beads come in a huge variety of sizes. The larger the size number the smaller the bead.
Check the hole size to make sure it matches up with your wire
Be wary of coated beads that may scratch as you work with them.
Seed beads make great practice beads, since they're relatively inexpensive.
However, you can also use other small beads, such as Czech crystal rondelles, or a single oval gemstone. The main thing is to make sure that your wire works well with your bead color.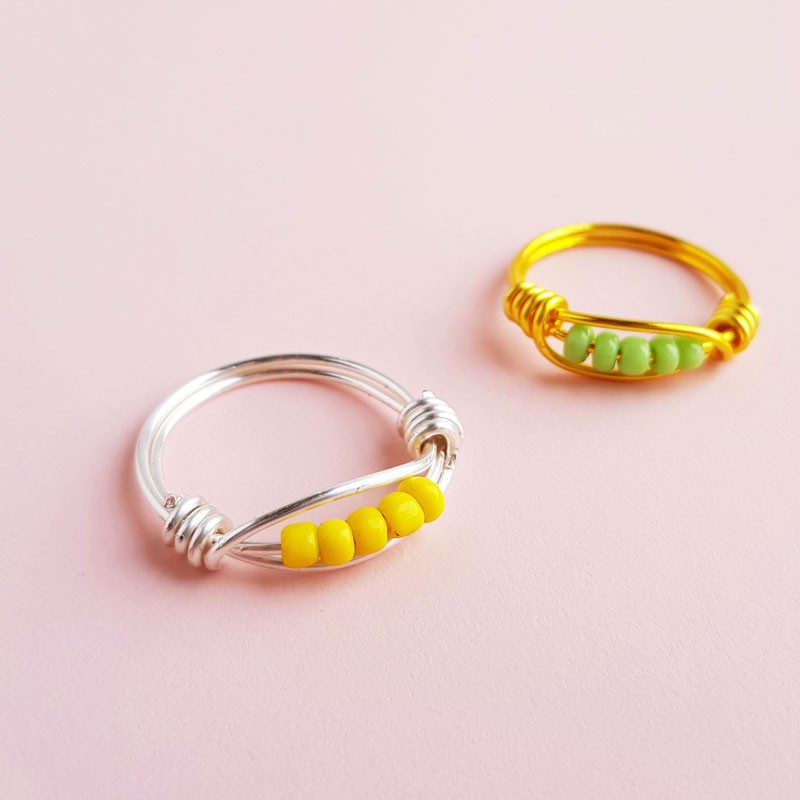 A few notes about choosing the right wire for this wire wrapped ring tutorial:
If you're new to jewelry making, you might want to work with "practice wire". That is, the cheapest wire you can find.
However, if you're beyond your first attempt, you'll probably want a "real metal" wire – brass, copper, sterling all work. You just don't want something coated that's easy to scrape off. It just won't look as good.
Look for a dead soft wire if you can. Personally, I work with copper a lot, as you can see from these wire hoop earrings I made a while ago, as well as these cool DIY metal earrings.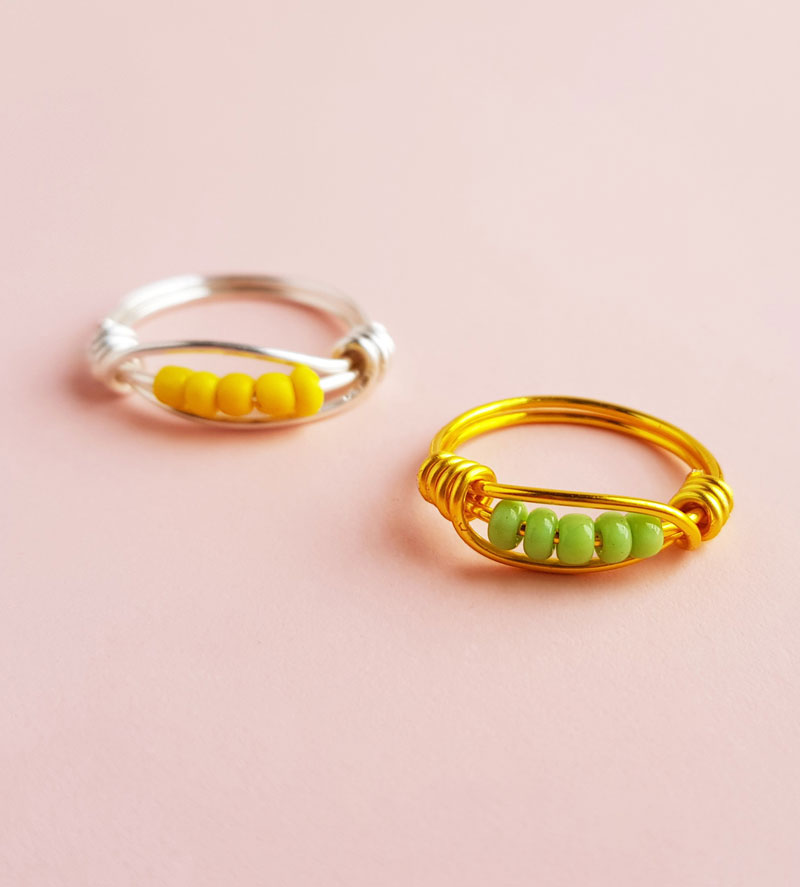 What you need to make wire wrapped rings
How to make wire wrapped rings
1. Measure your ring size and cut wire 4 times the length of your ring size. String on 4 to 6 seed beads.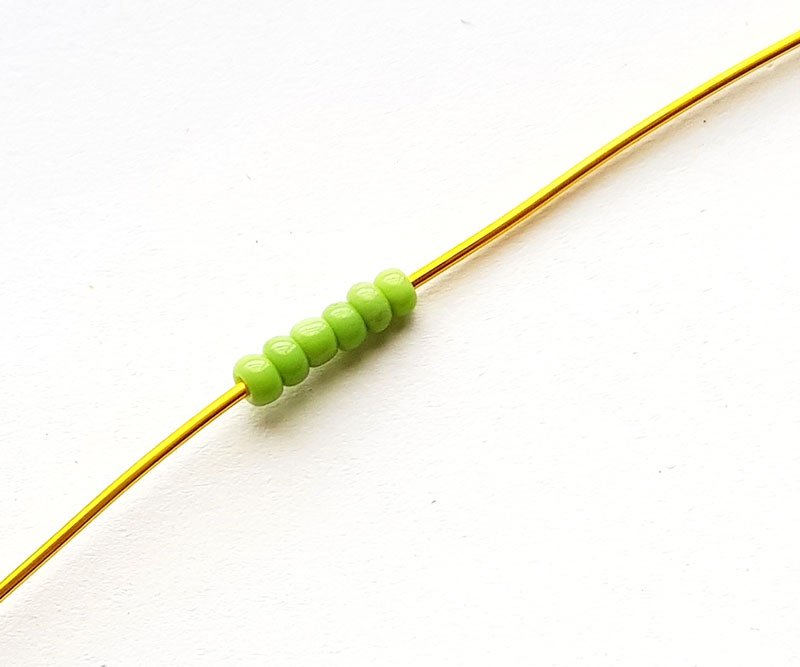 2. Bring the beads to the center of the wire and hold them against the mandrel slightly above the point of your ring size. Wrap both sides of the beaded wire around the mandrel one time. crossing them over in the back.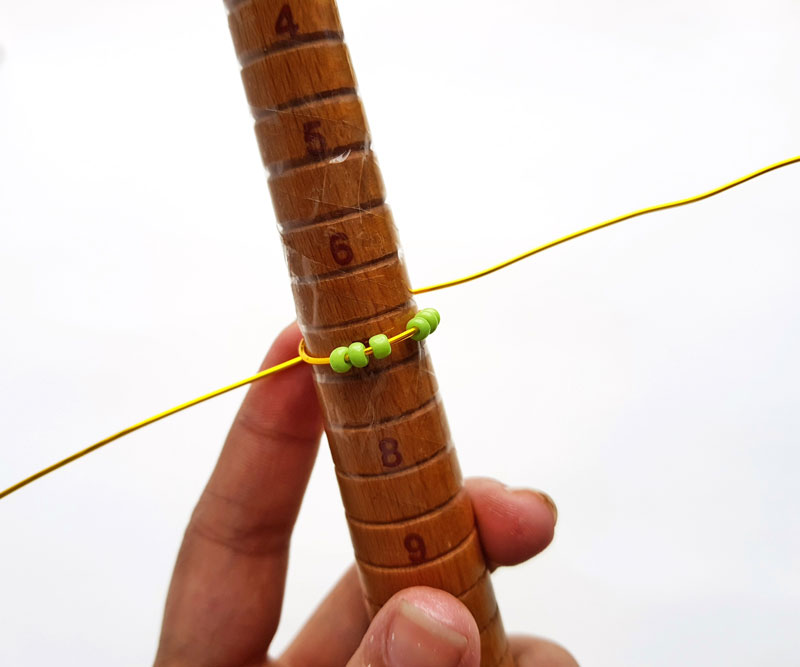 3. Bring them around the front, with one side of the wire below the beaded part and the other side of the wire over the beaded part.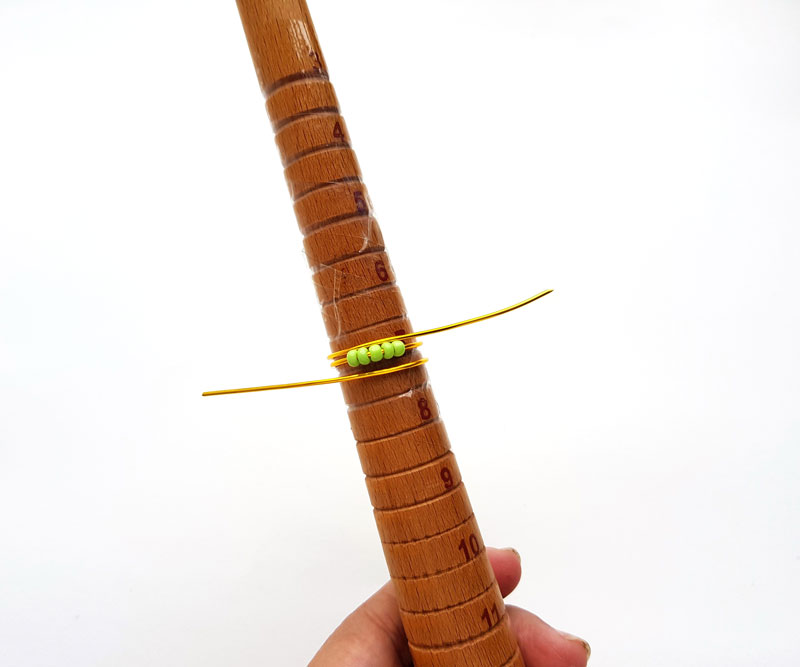 4. Carefully remove the beaded wire ring from the mandrel.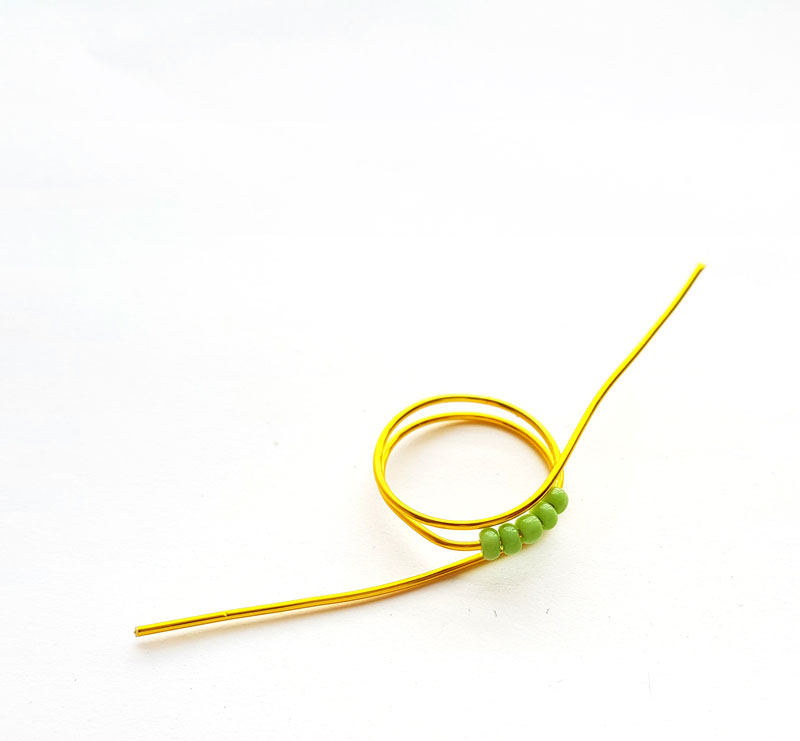 5. Coil the open end of the wire that you now have on the left neatly 3-4 times around the ring base, right next to where the beads are.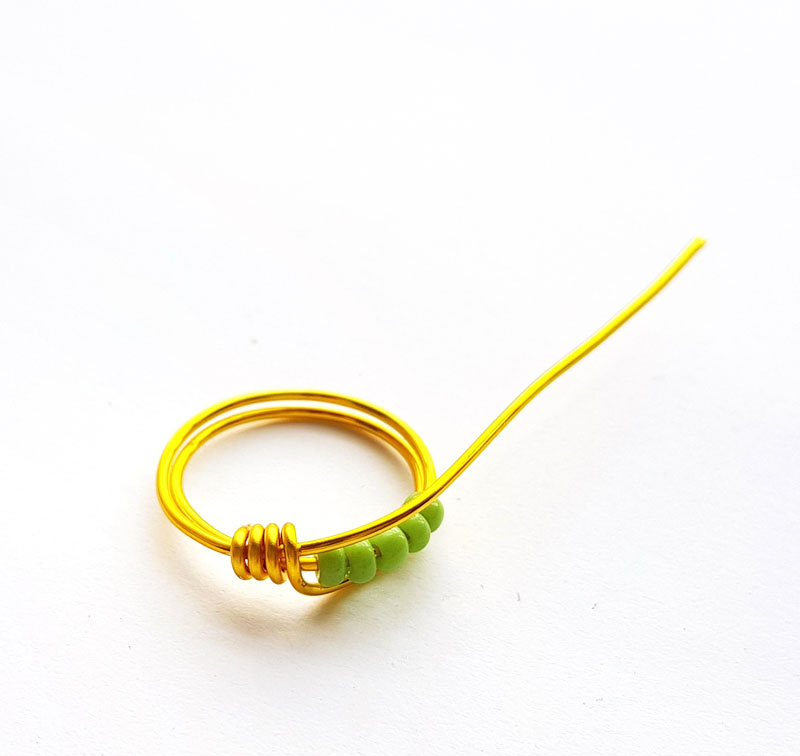 6. Repeat on the other side.
Use the flat nose pliers to flatten the coiled parts to give it a finished look and to make sure the ends of the wires aren't poking out. Place the ring on the mandrel to give it a good shape.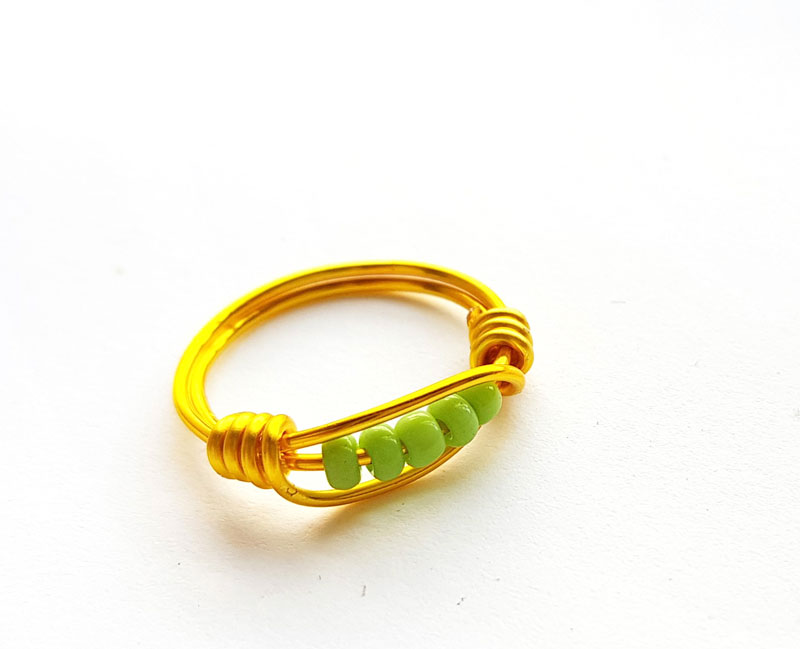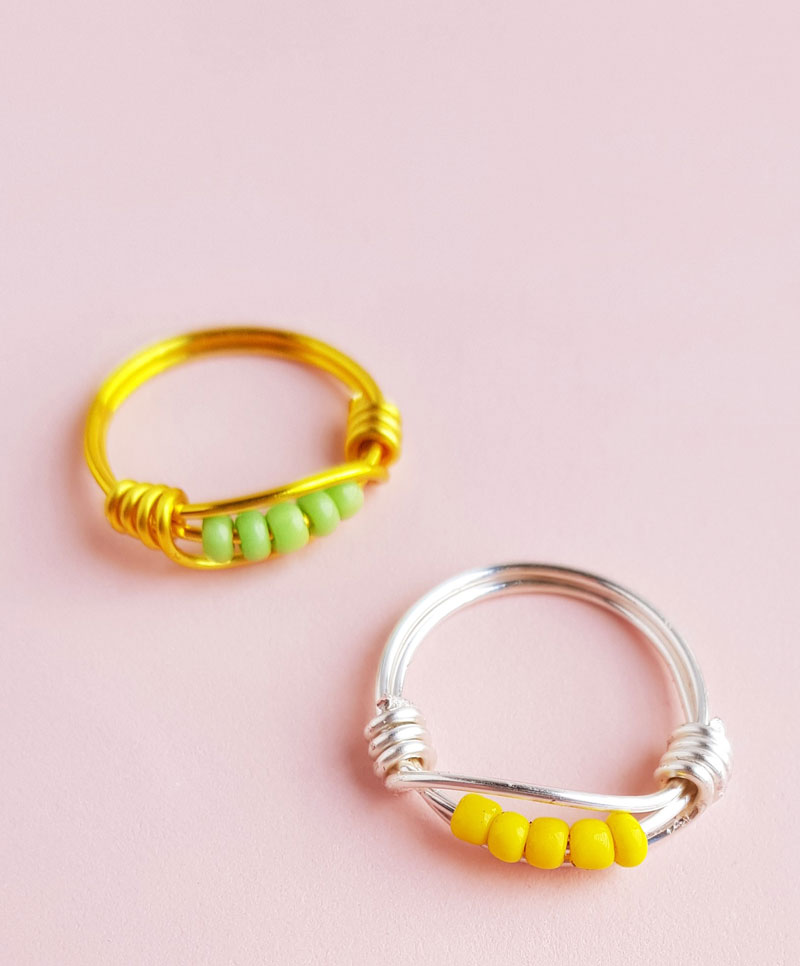 [ad_2]

Source link