[ad_1]

Learn how to sew a potholder -an easy beginner sewing tutorial! Check out the best sewing machines for beginners here, or scroll down for this easy project. This post contains affiliate links.
---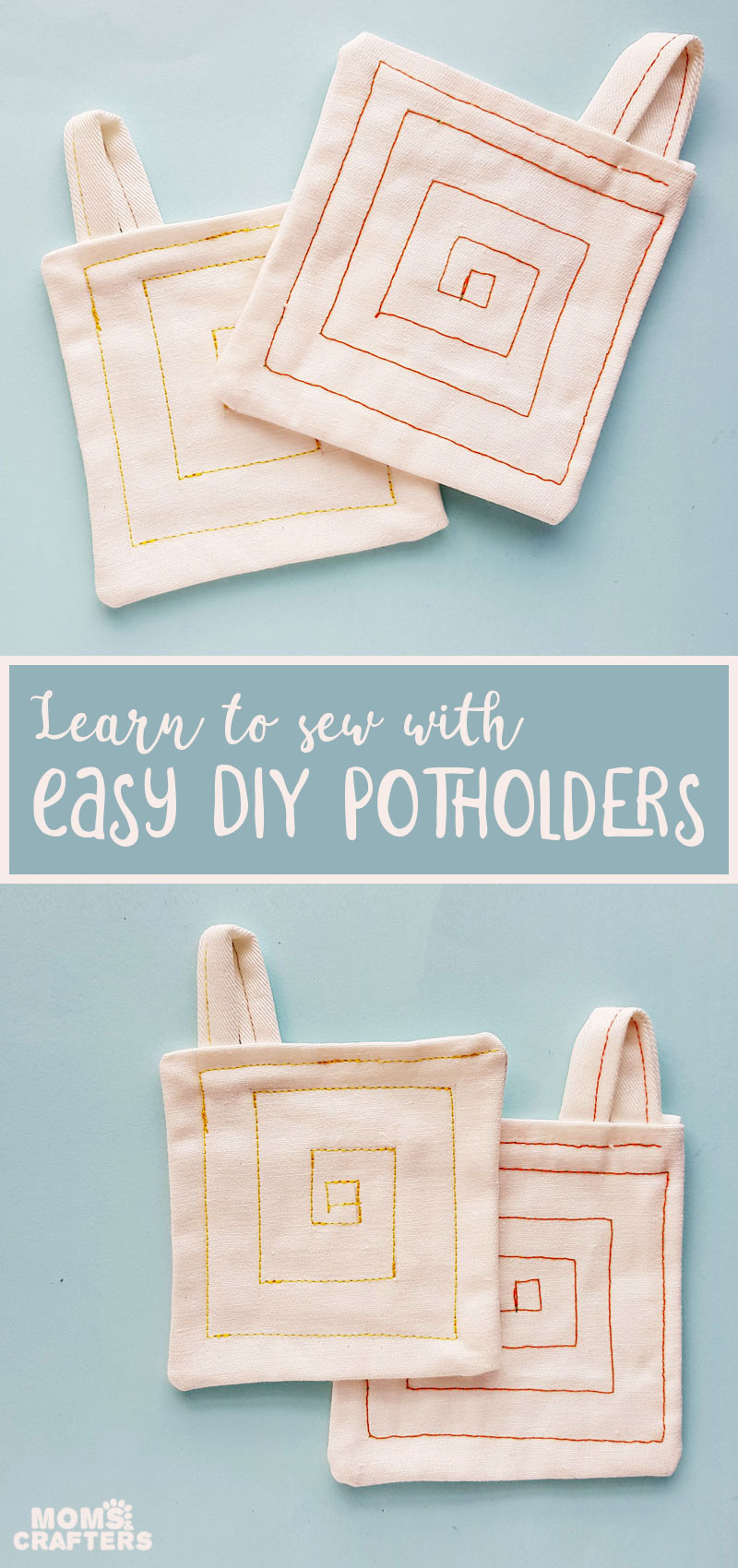 Sewing is an essential life skill, and operating a sewing machine for basic repairs is as useful as knowing how to wash the dishes (or almost…)
And it's so much fun, and so satisfying! Kids who love gadgets want to get their hands on the sewing machine (I plan to teach M as as soon as he's responsible enough). Adults and teens should also be learning how to sew the basics – even if they can't do patterns or complicated garments.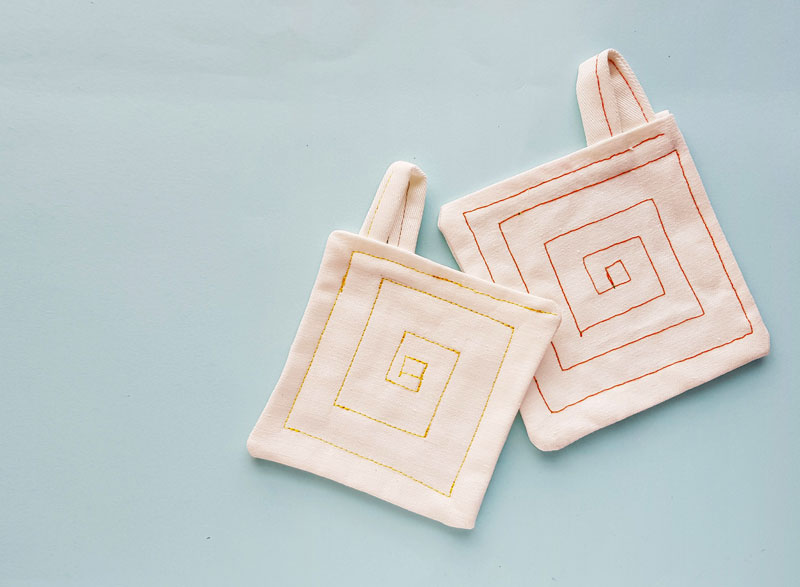 When you're stuck at home, sewing is a fantastic skill to learn. And my favorite way to learn a new skill? Make an actual functional end product.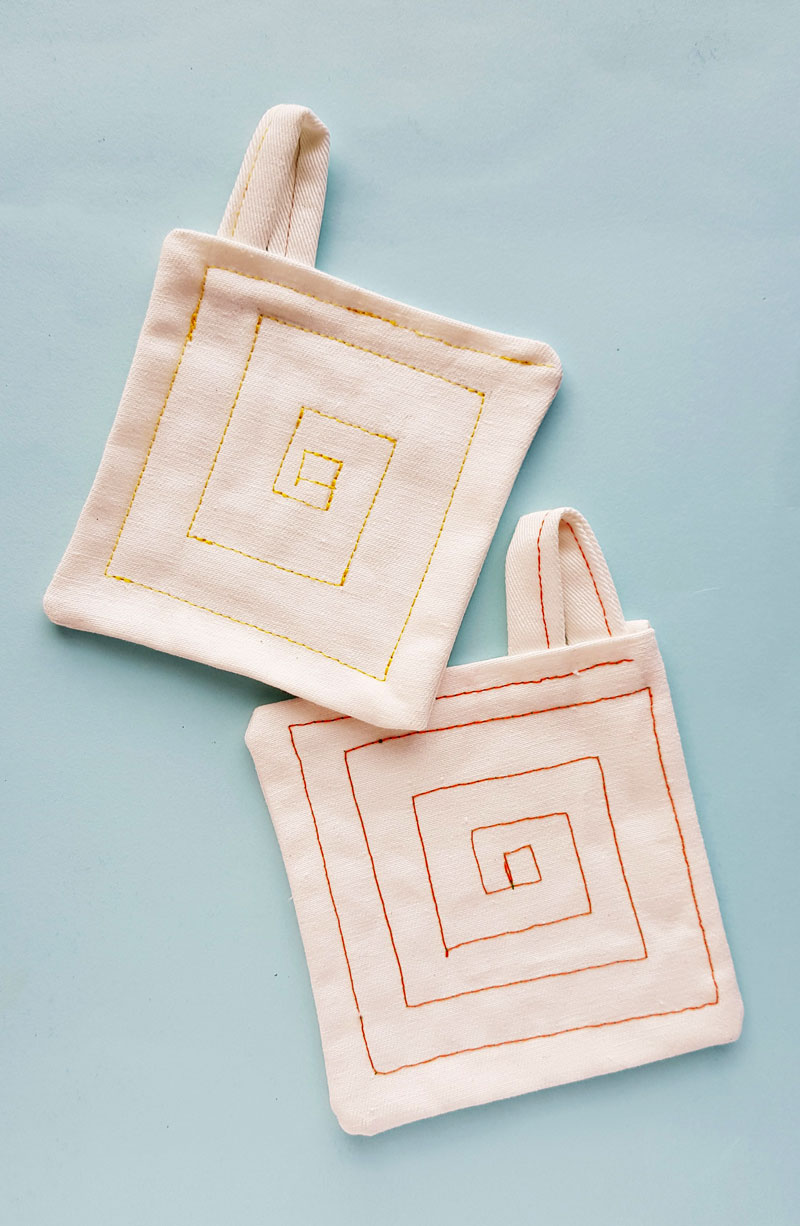 With the holiday season coming up around the bend, learn how to sew a potholder to give out as gifts or as part of gift bundles. They're also practical for entertaining and they are a fantastic learning project.
The pattern in the center of your easy fabric potholders serves a triple purpose: it binds the layers together, it's decorative, and it makes great sewing practice for beginners to learn how to guide fabric through the machine.
This tutorial on how to sew a potholder does not include batting or any central quilted layer. Instead, it relies on the use of a heavier fabric to control the heat. This is also great for learning how to sew, because in real life, not everything will be made of thin quilting cotton. Because the shape you're sewing is basic, you won't be going over thick seams and you can do this with a regular sewing machine.
Learn more about the best places to buy fabrics online.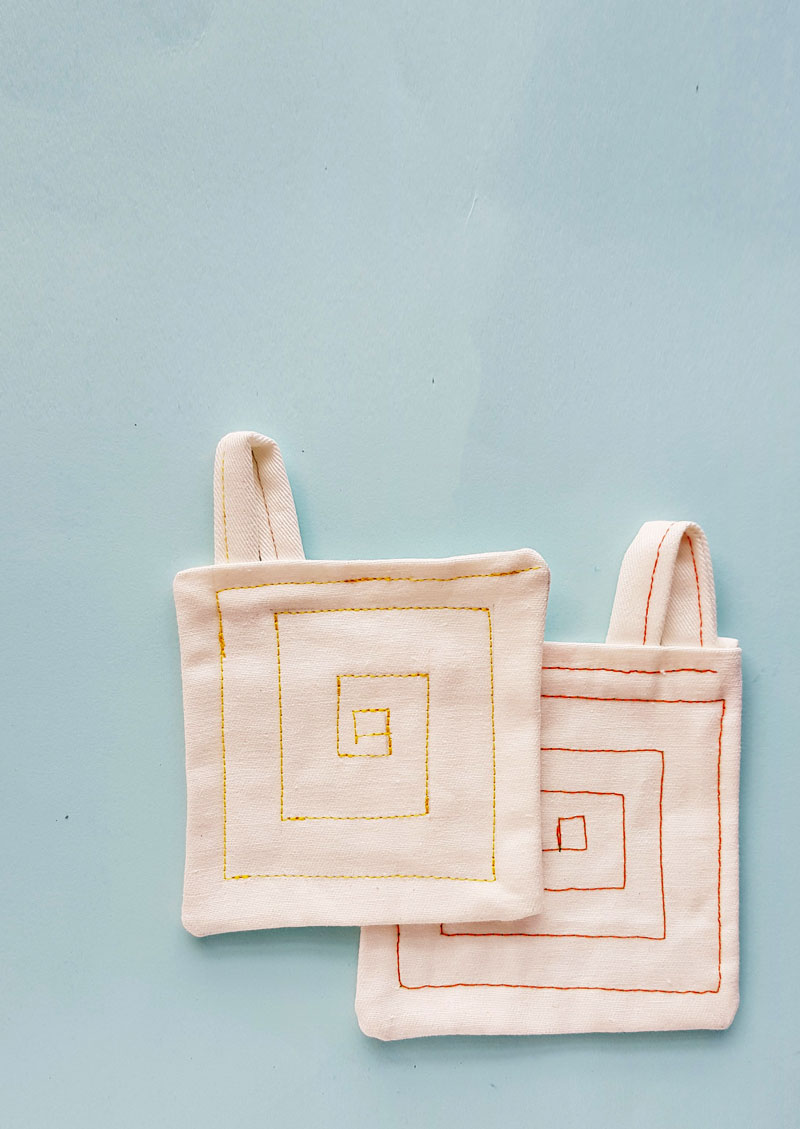 If you're looking to learn how to sew but this isn't the right project for you, I've got more ideas to help you learn to sew here.
What you need to sew a fabric potholder:
How to sew a potholder:
1. Select a thick fabric for the project. You can repurpose jeans for this if you want. Draw 2 identical squares and cut them out. They should be about half an inch larger than you want your potholder to be.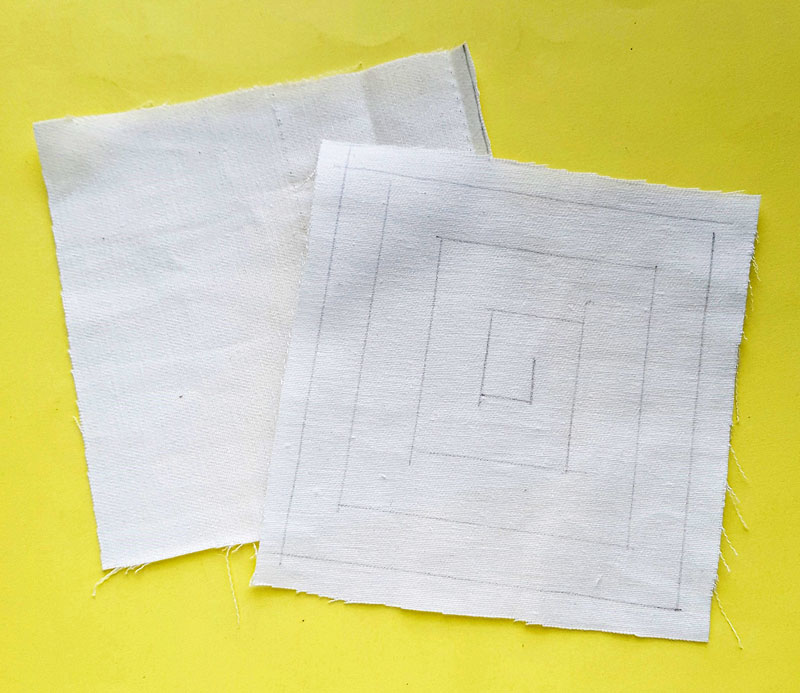 2. Pin the 2 square fabric cutouts together (right sides facing if your fabric has two different sides) and sew along four sides, leaving a two inch opening. Practice following the guides on your sewing machine for a 1/4 inch seam allowance, but don't worry if it's not perfect. This project is great for learning because it's forgiving.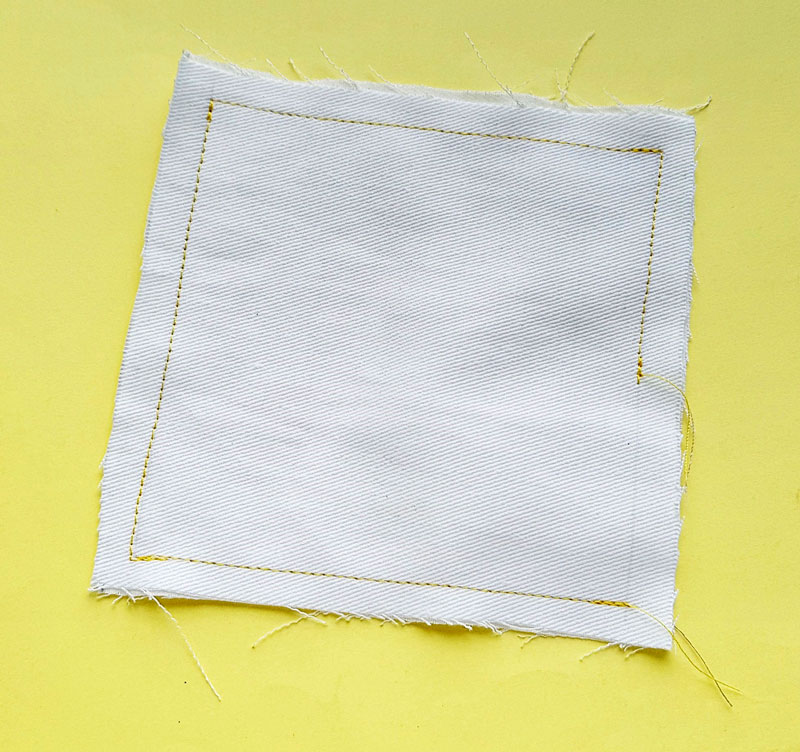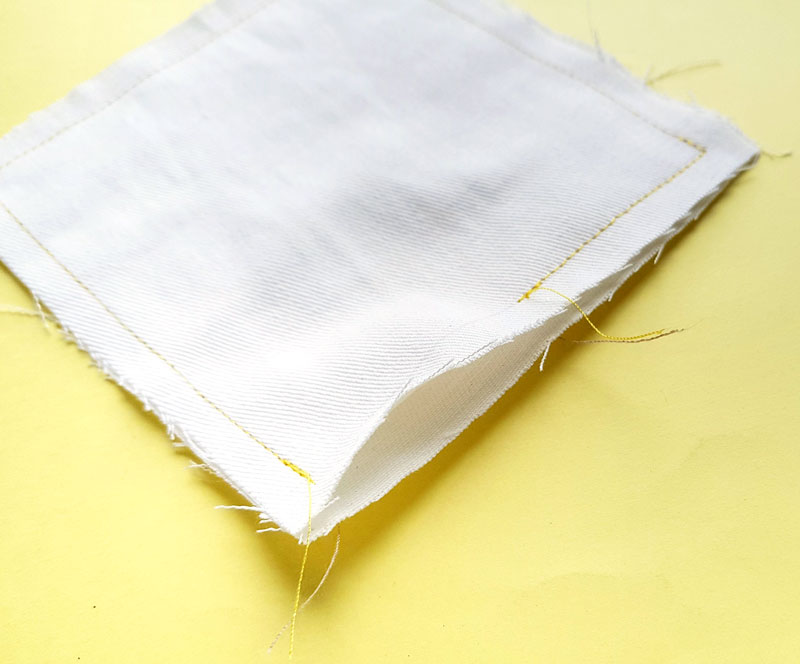 3. Turn your fabric right-side-out through the opening you left.
4. After you turn the right side out, fold in the seam allowance by the open side and use a pin to secure it. Pressing it will make it come out sharper. Use a pencil and ruler to draw a square spiral pattern on either side of the sewed fabric.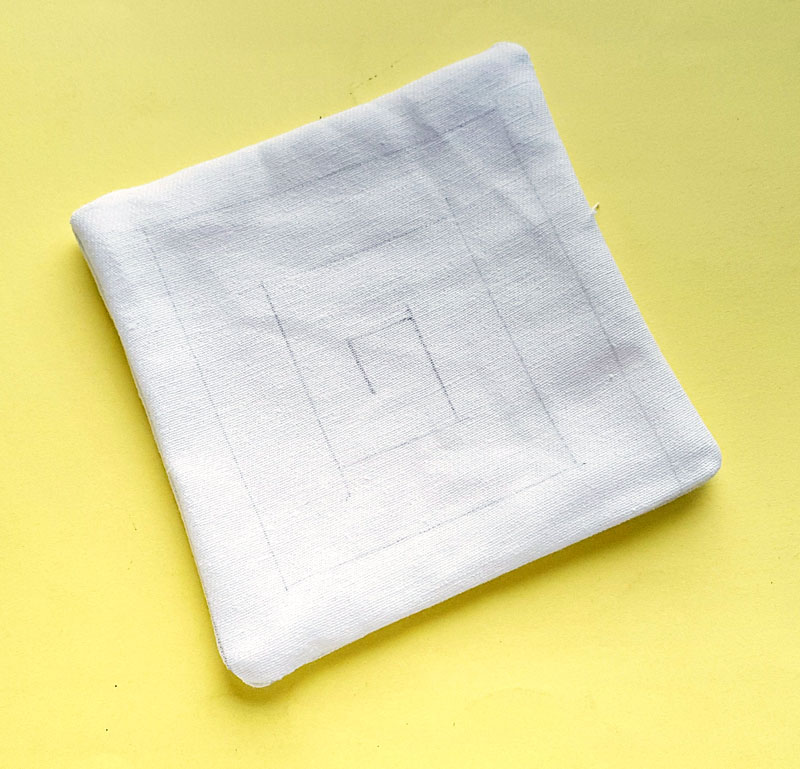 5. Sew along the traced spiral pattern in a contrasting color. Cut out a small rectangular piece (1.5 X 4 inches) to make the loop/hanger of the potholder.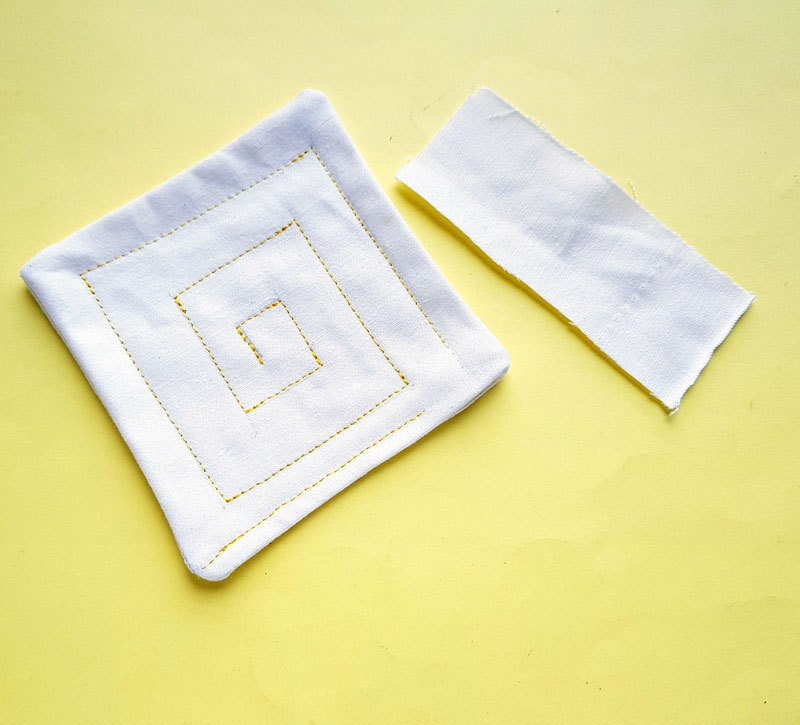 6. Fold the new cutout into thirds the long way, press if you want, and sew it down.
7. Fold the fabric strip into half (lengthwise) and insert its open ends into the small opening of the big fabric piece. Pin in place. Sew a line along the whole side that has the open end, with about 1/8 inch seam allowance, so that it catches the ends of your loop, as well as your seam allowance. It'll blend with your spiral pattern. If you don't like how the single line looks, you can also stitch around the whole border.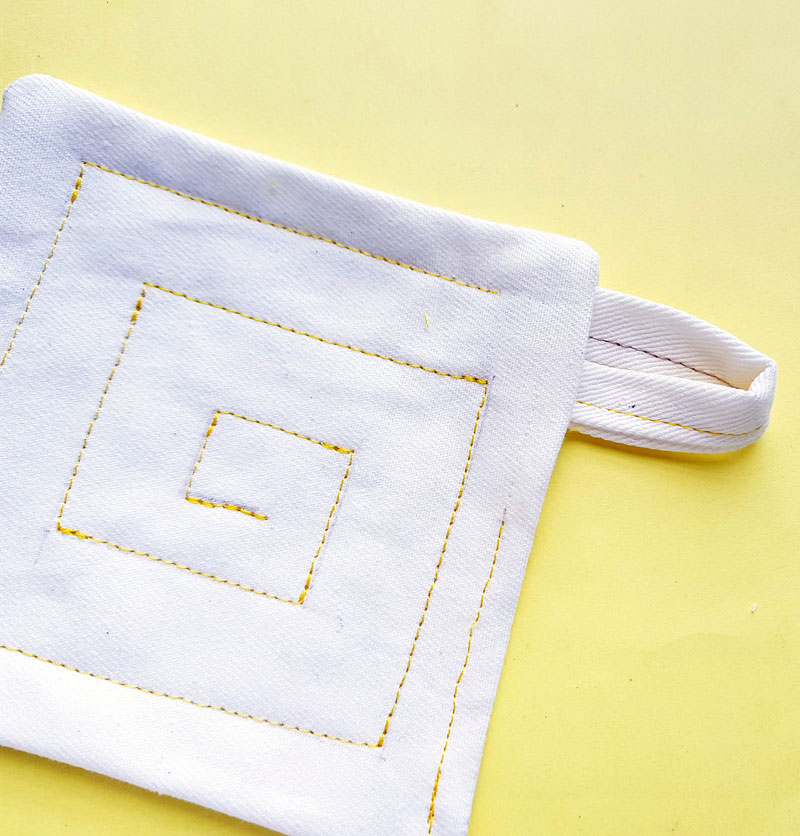 I hope you enjoyed learning how to sew a potholder! Got any other beginner sewing ideas to share? Comment below!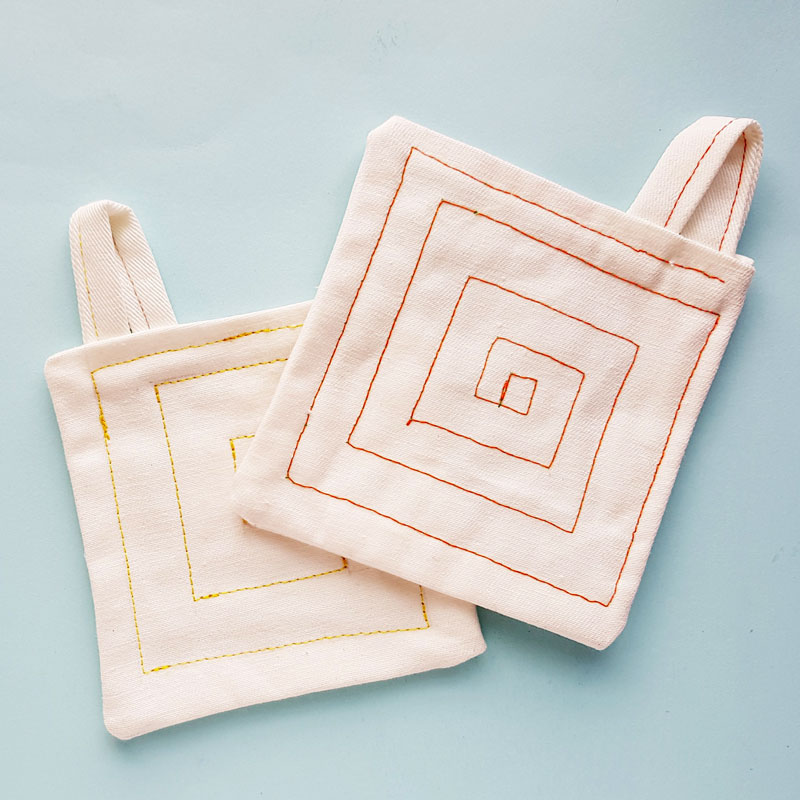 More craft ideas to make today:
[ad_2]

Source link