[ad_1]

Make a gorgeous DIY storage bin from a cardboard box! If you love this, check out my list of things to make with what you have handy at home! This post contains affiliate links.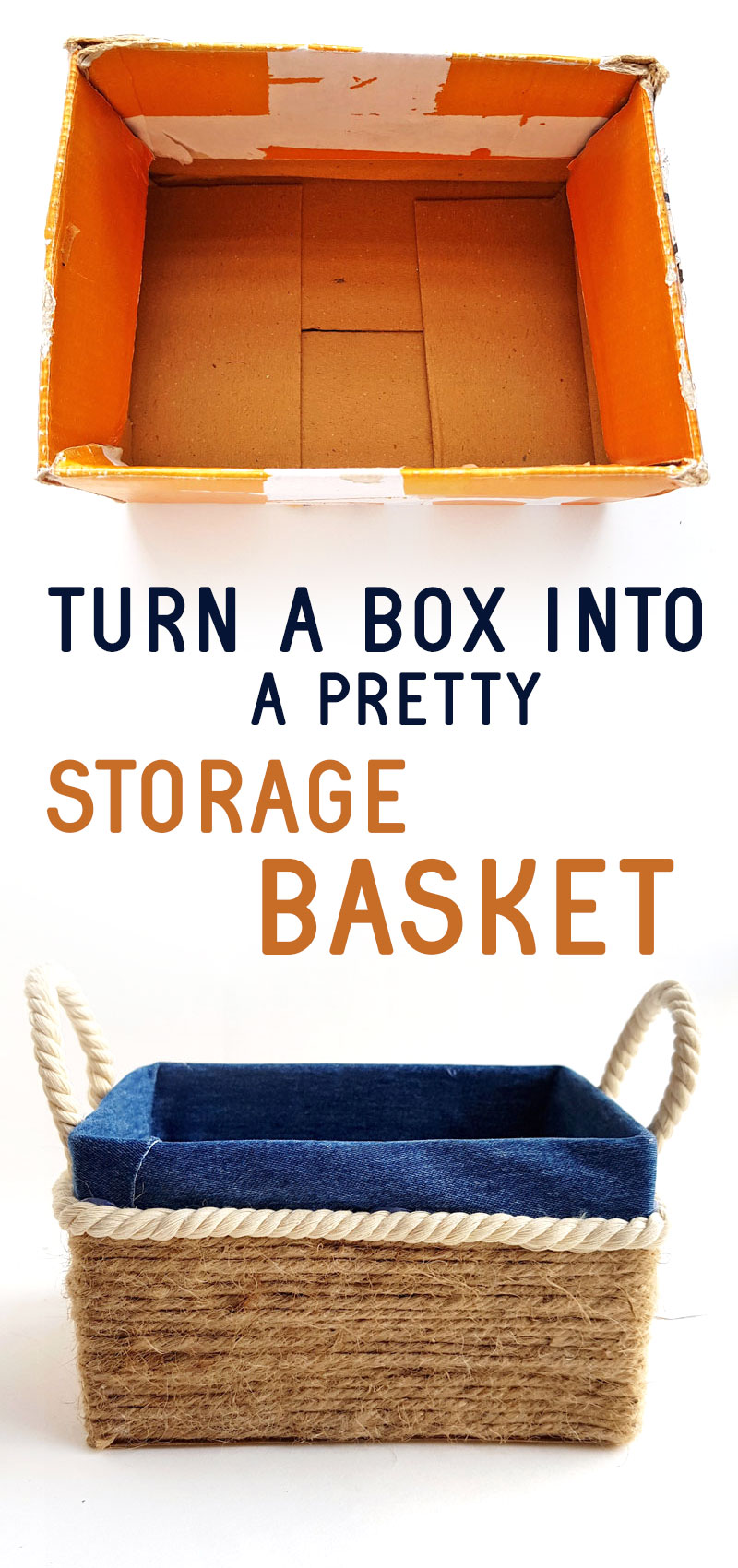 Turn the ugliest, rattiest cardboard box in your home into a gorgeous DIY storage bin to stow diapers, towels, or anything, really!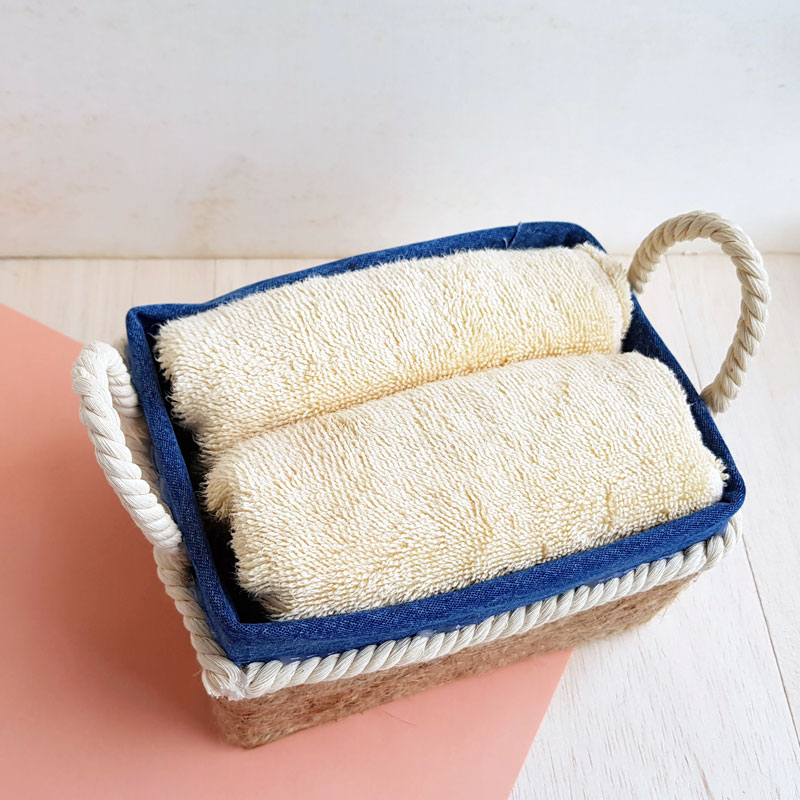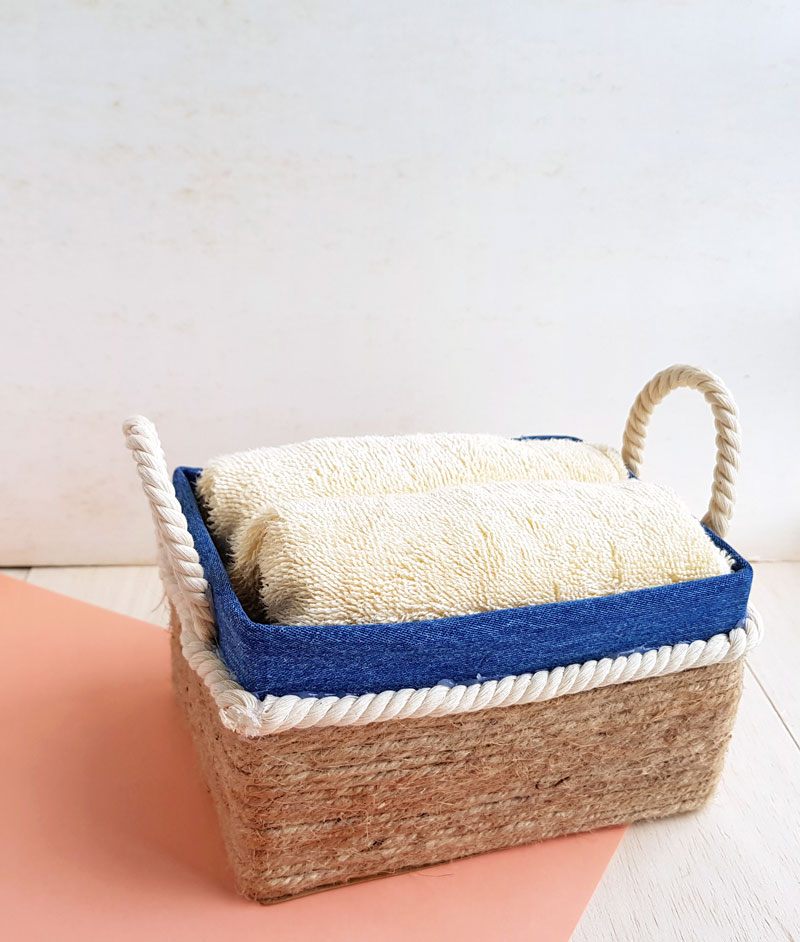 You can even use a box that the kids have finished plastering with stickers and coloring.
This box was made using a pair of repurposed jeans. You can use any sturdy fabric in a color that works with your decor.
Check out my master list of ways to reuse denim here.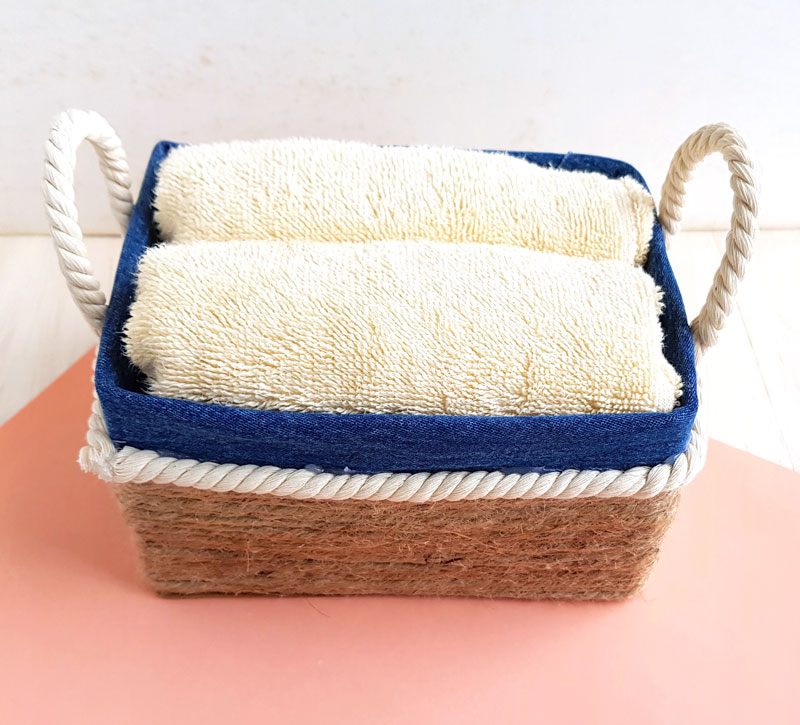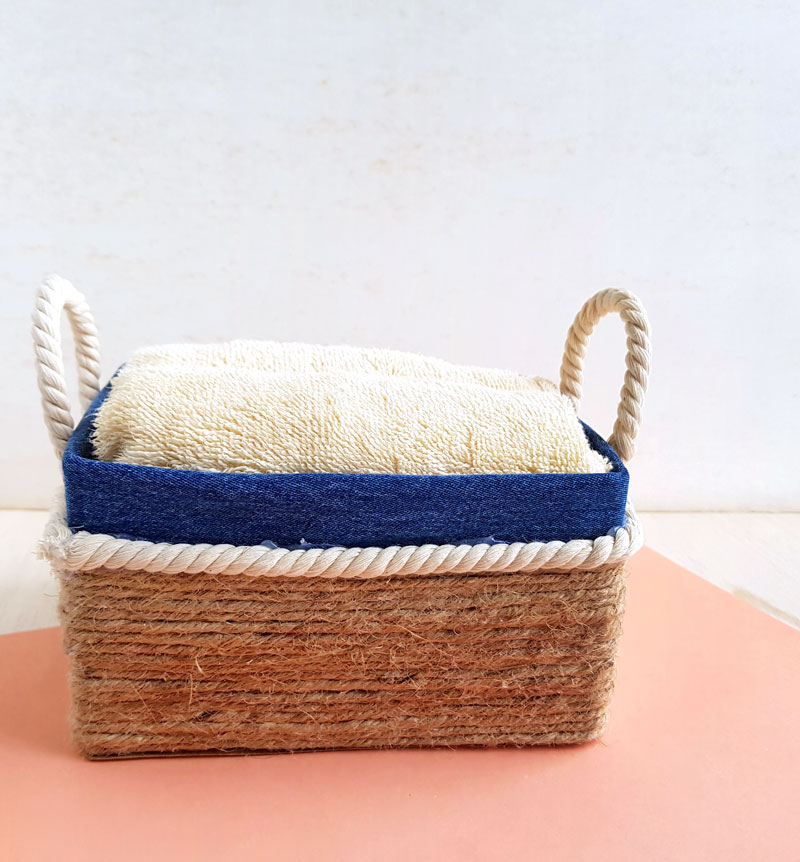 Use delivery boxes or packaging boxes. Since the box makes up the base of your DIY storage bin, if it's sturdier, your box will be sturdier. If you're planning to store lighweight items, it doesn't matter which box you use, but if you plan to give it a solid run, make sure to use a strong base box.
Technically, you can make this in any size, but for starters, use a small or medium box. You'll want to try it on a smaller scale before getting ambitious with a huge box.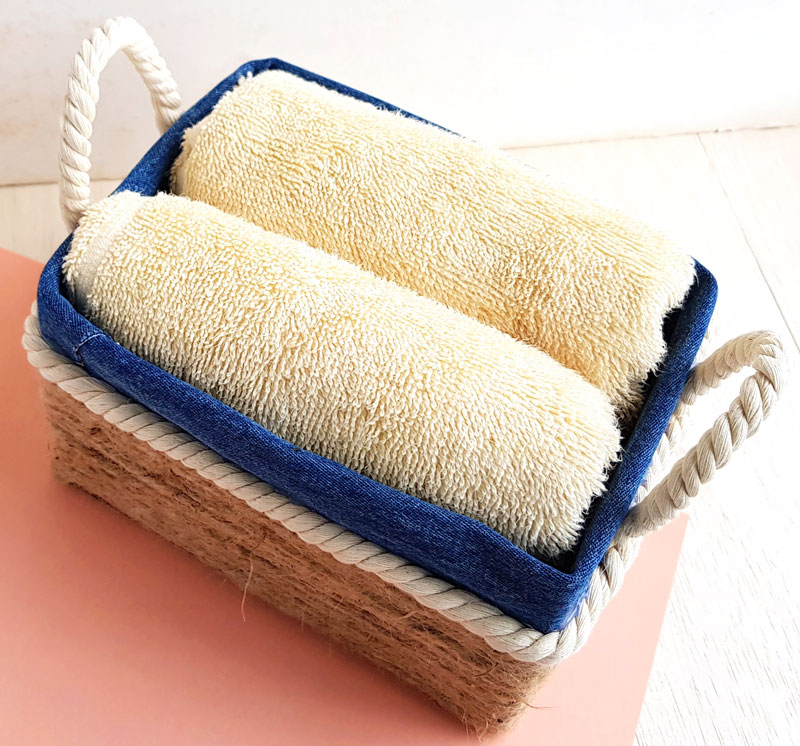 And finally,  to finish things off, this box is wrapped in jute twine, with rope handles. A line of rope in the middle gives it a polished look, and seals in your handle ends.
What you need to make a DIY storage bin:
How to make a basket out of a cardboard box
1. Collect an empty cardboard box in the size you want your box. You can either cut off the lid sections or you can simply push them inside so that they lay flush against the sides of the box.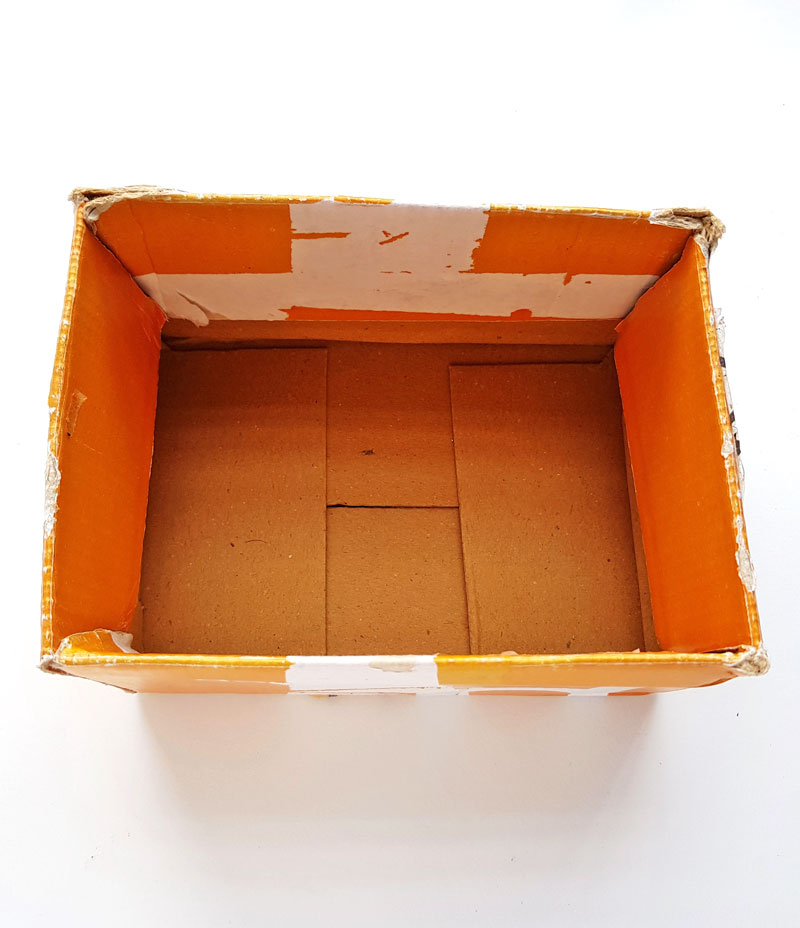 2. Measure and cut a length of fabric long enough to cover the inner sides of the box and a few inches down on the outside. Start to wrap the fabric around the inside of the box, gluing down as you go along.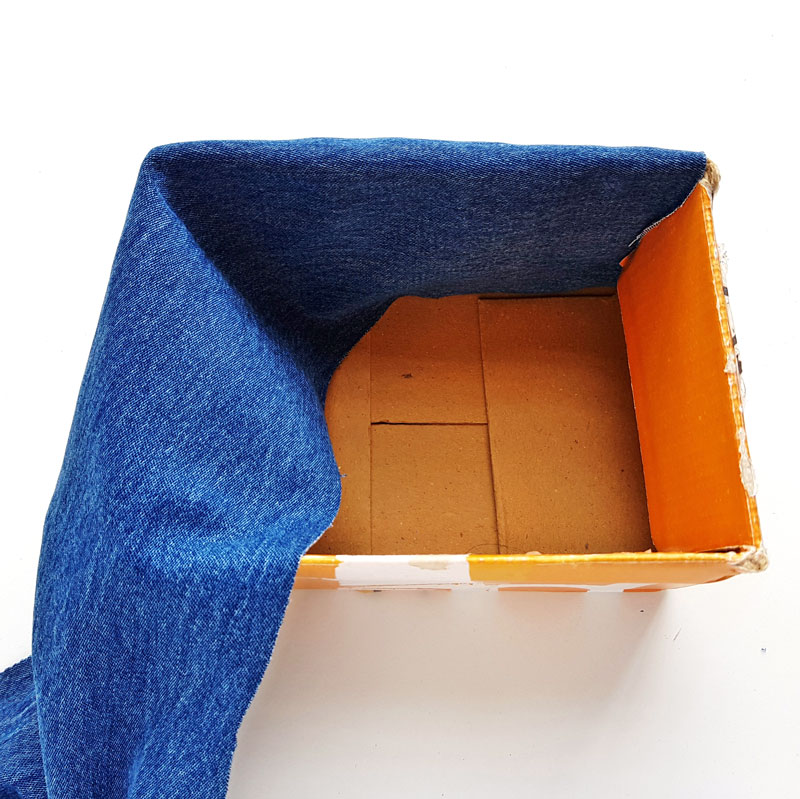 3.  Cover the inside of the box as neatly as you can. Keep those few inches extra along the top of the box. Fold that part down when you're done with the inside and glue down as you go along. Glue down and secure any loose ends of your fabric cover.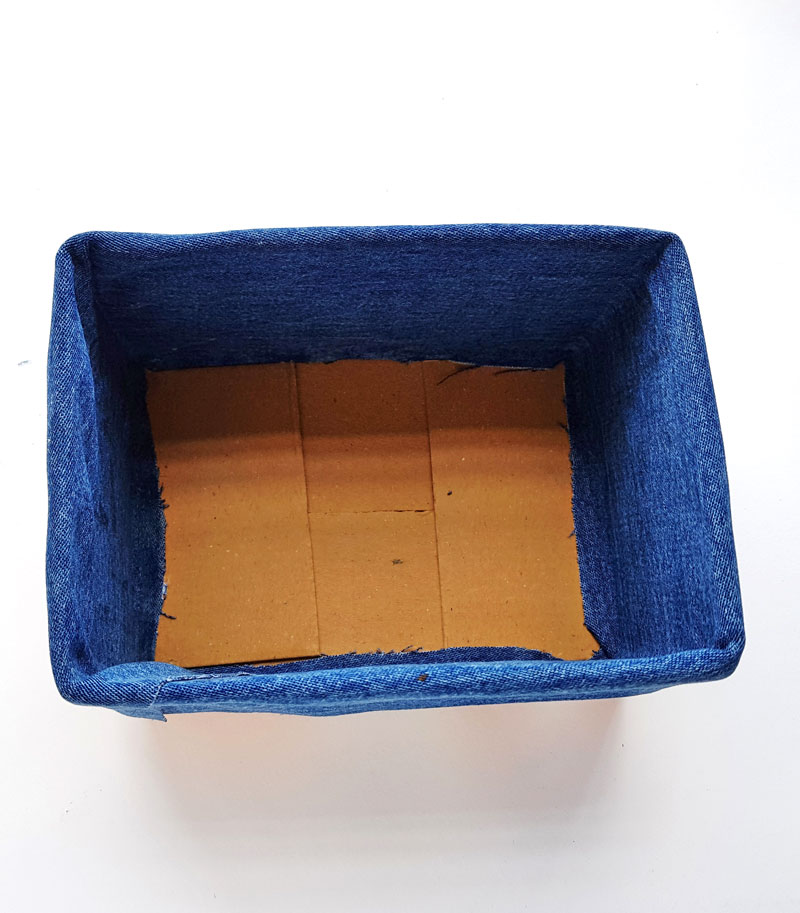 4. Measure the bottom surface of the box and cut out a piece of fabric with an extra inch along each side.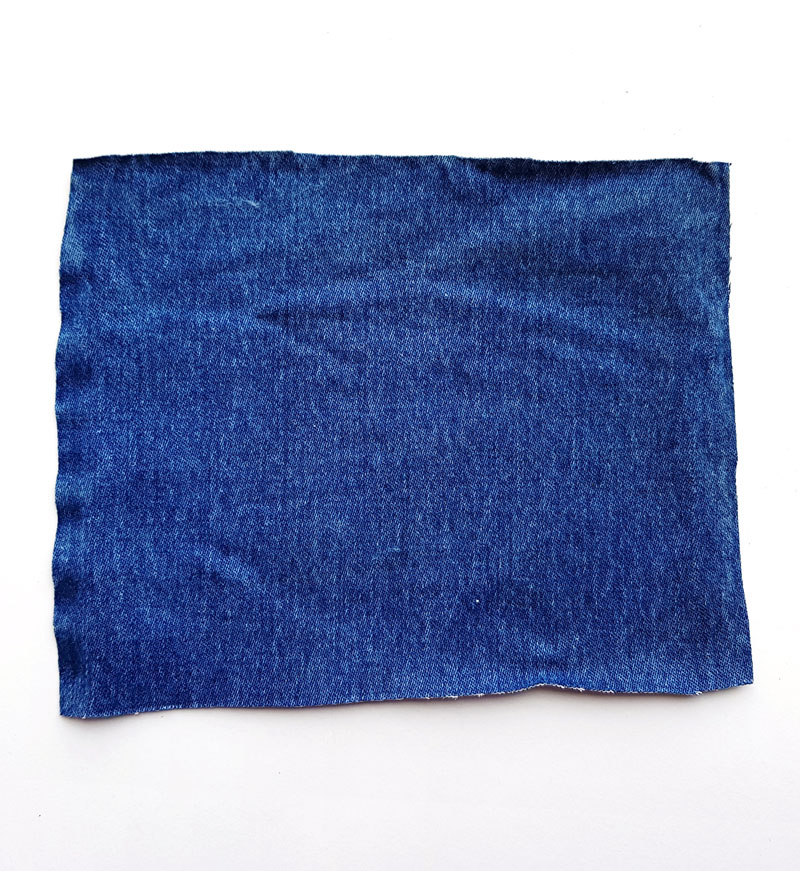 5. Flip over your bottom portion of fabric so that the wrong side is up. Cut the corners of the fabric an inch deep and fold over your sides. Glue the sides down.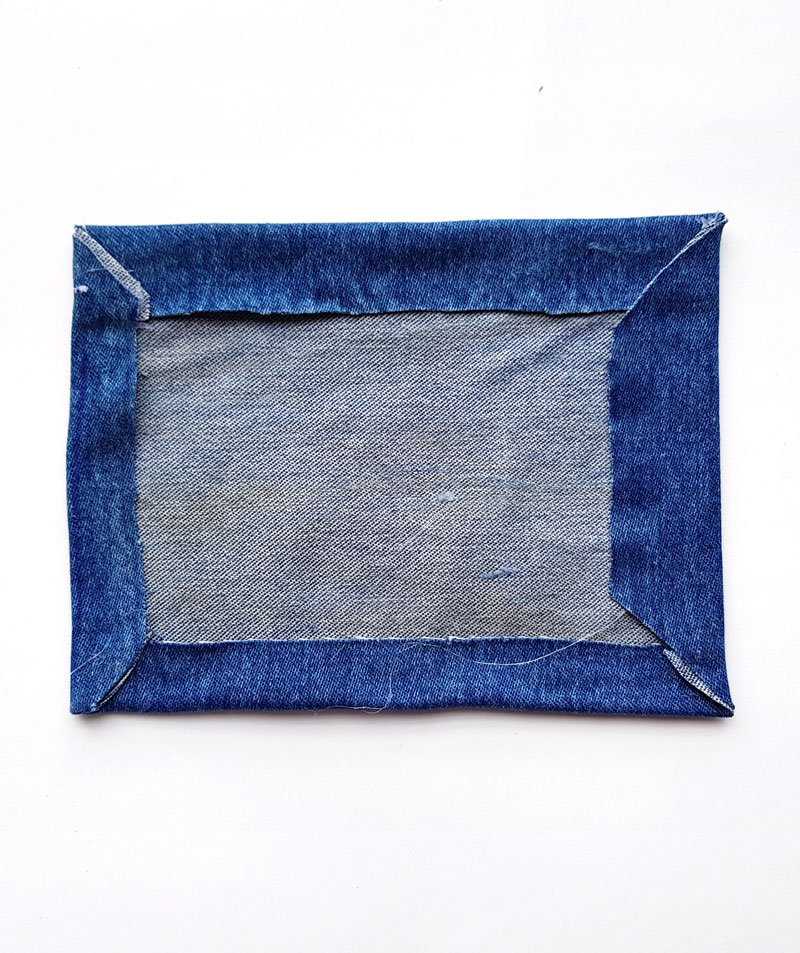 6. Flip the bottom fabric back over so that the right side is up and glue it to the bottom of your cardboard box.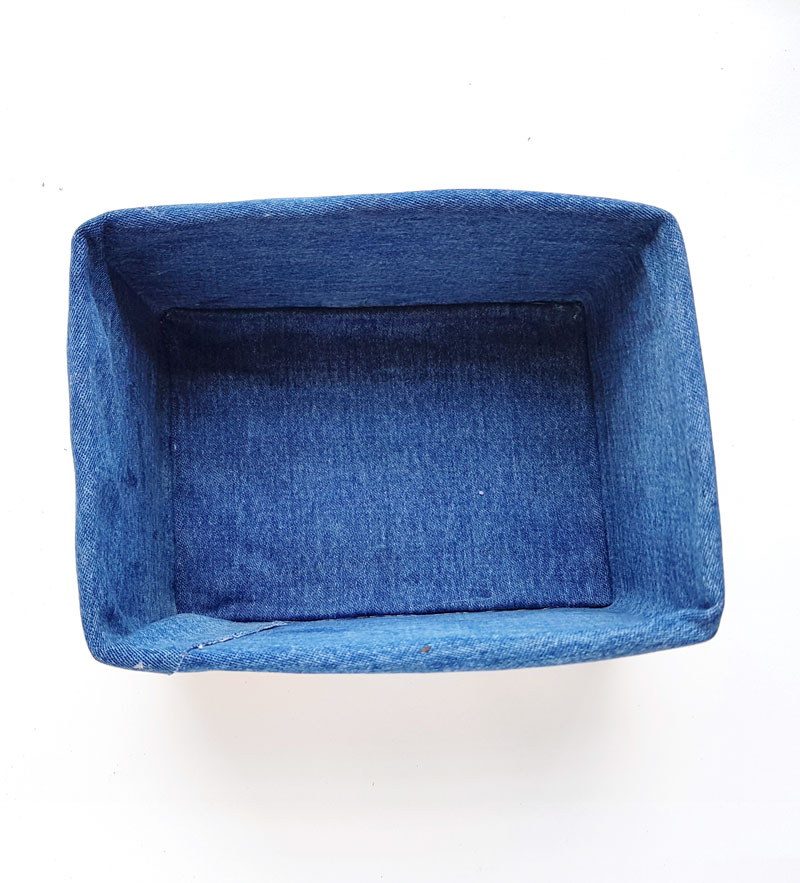 7. Start wrapping your jute twine from the bottom of your box, gluing as you go along, every few inches. Keep your wrapping even and consistent.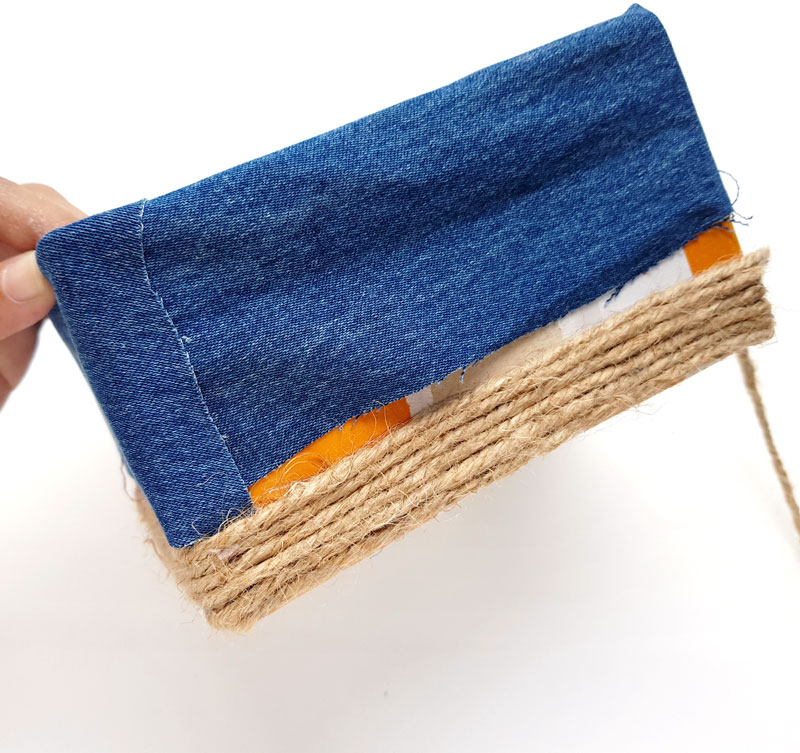 8. Continue to wrap until an inch or so (depending on the size of your box) is left on top. Trim your twine and make sure to glue the end well into place.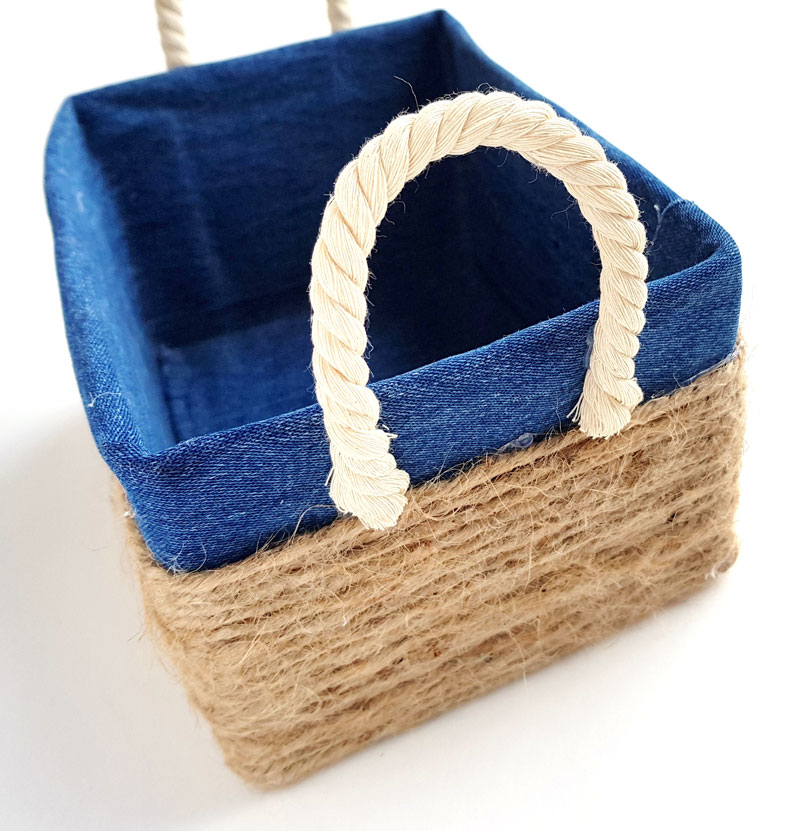 9. Cut two pieces of rope the same size to make handles for your box. It should be somewhat proportionate to the size of the box, which is why I'm not advising on a specific size.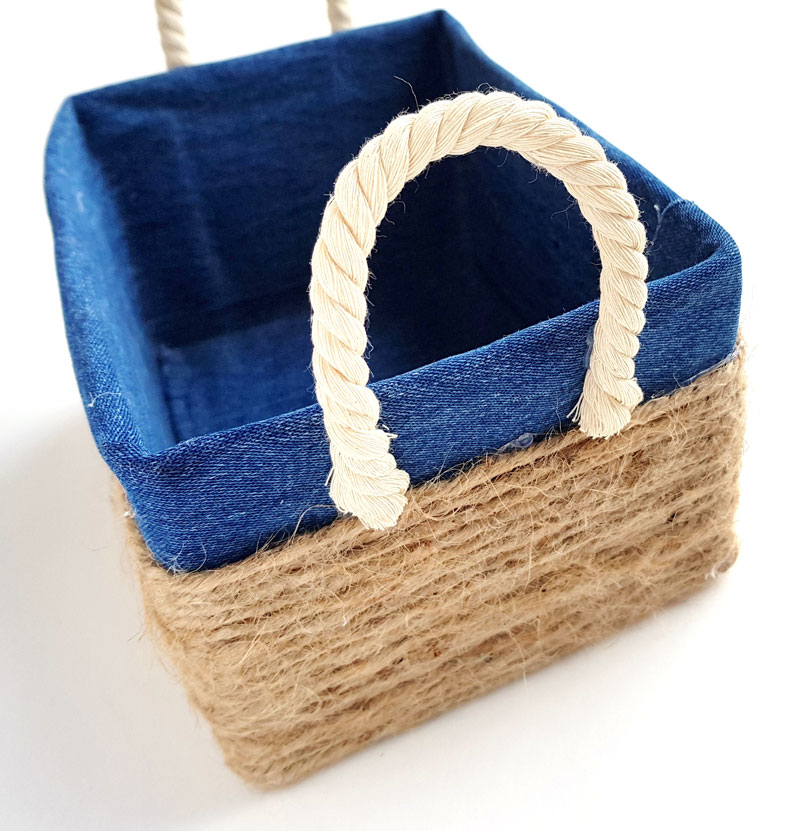 10. Wrap your box with a final piece of thick rope that divides between the twine and denim, and overlaps the exposed ends of the handles.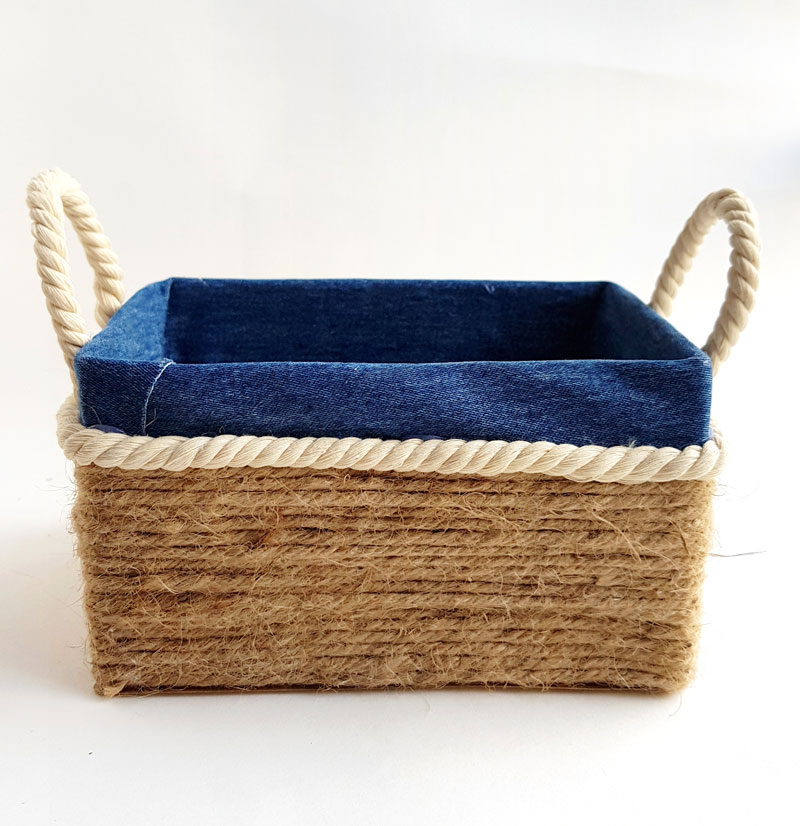 Your DIY storage bin from a cardboard box is complete!
What is your favorite way to repurpose cardboard boxes? Comment below!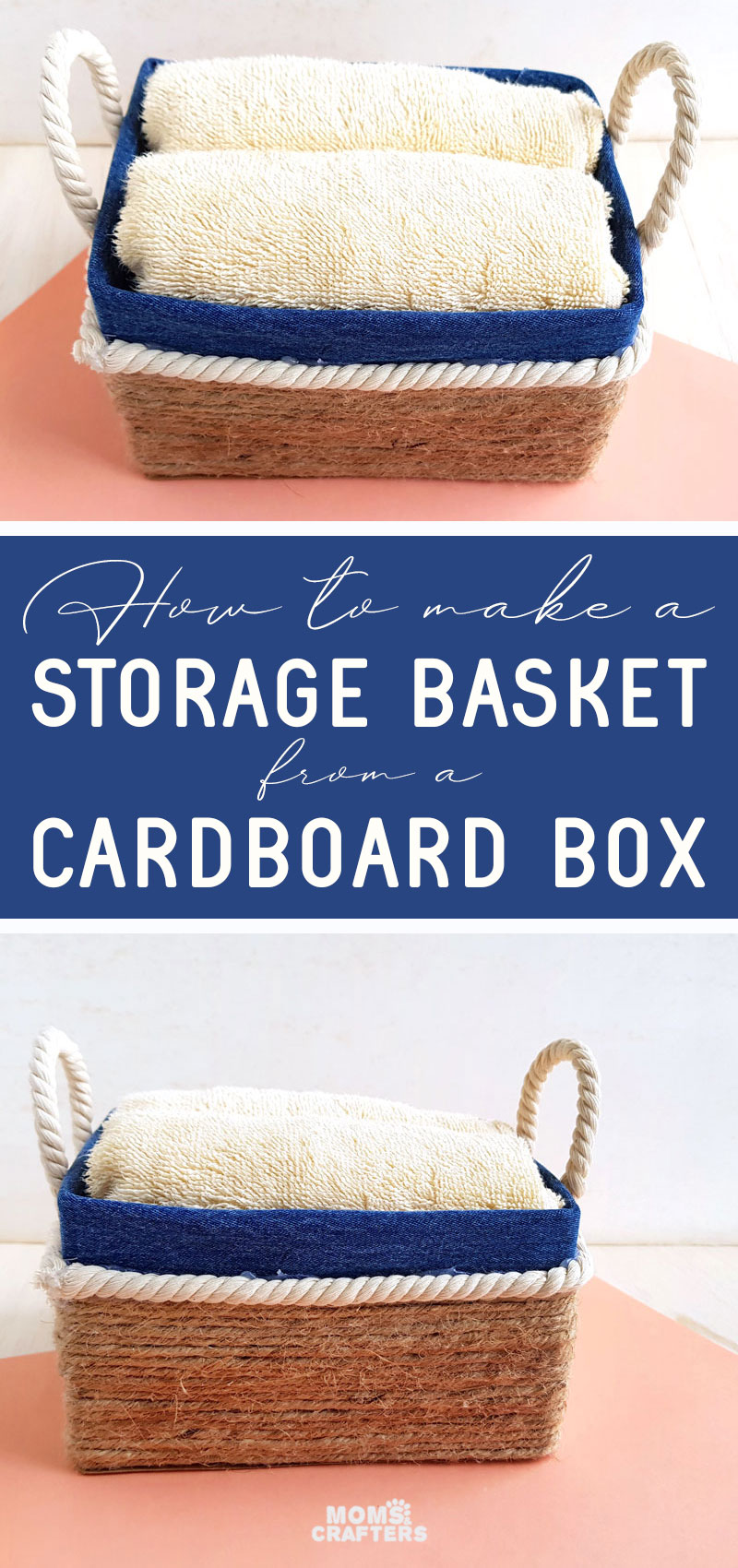 [ad_2]

Source link