[ad_1]

These monster birthday party ideas allow you to throw a ROOOAAARR scary party on a budget! This post contains affiliate links.

---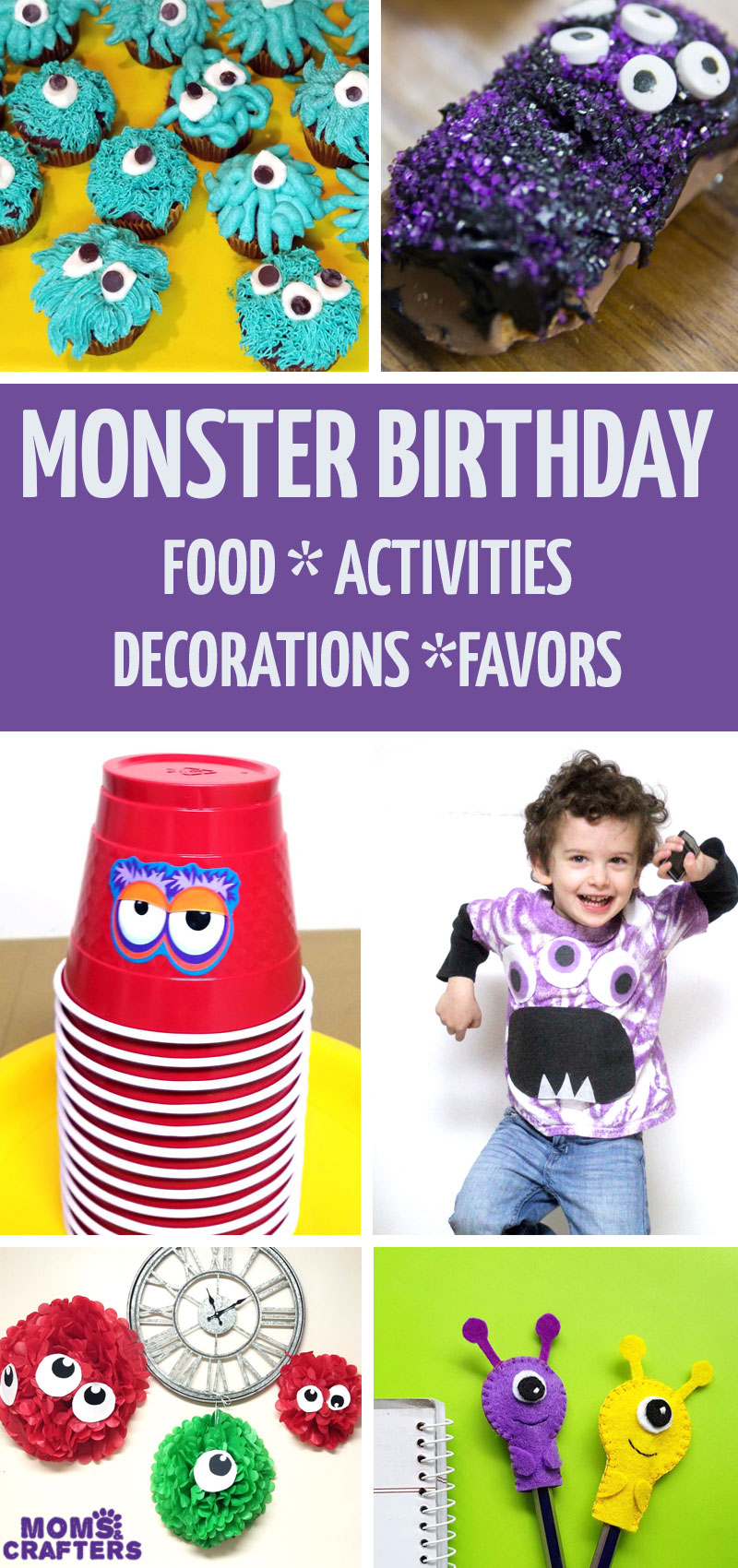 A monster birthday party is one of the easiest themes to work with.
Add a googly eye to anything furry and you have a monster. Cut food or anything with a flower-shaped cutter, add eyes, and you have monsters.
And think of all the Halloween ideas out there!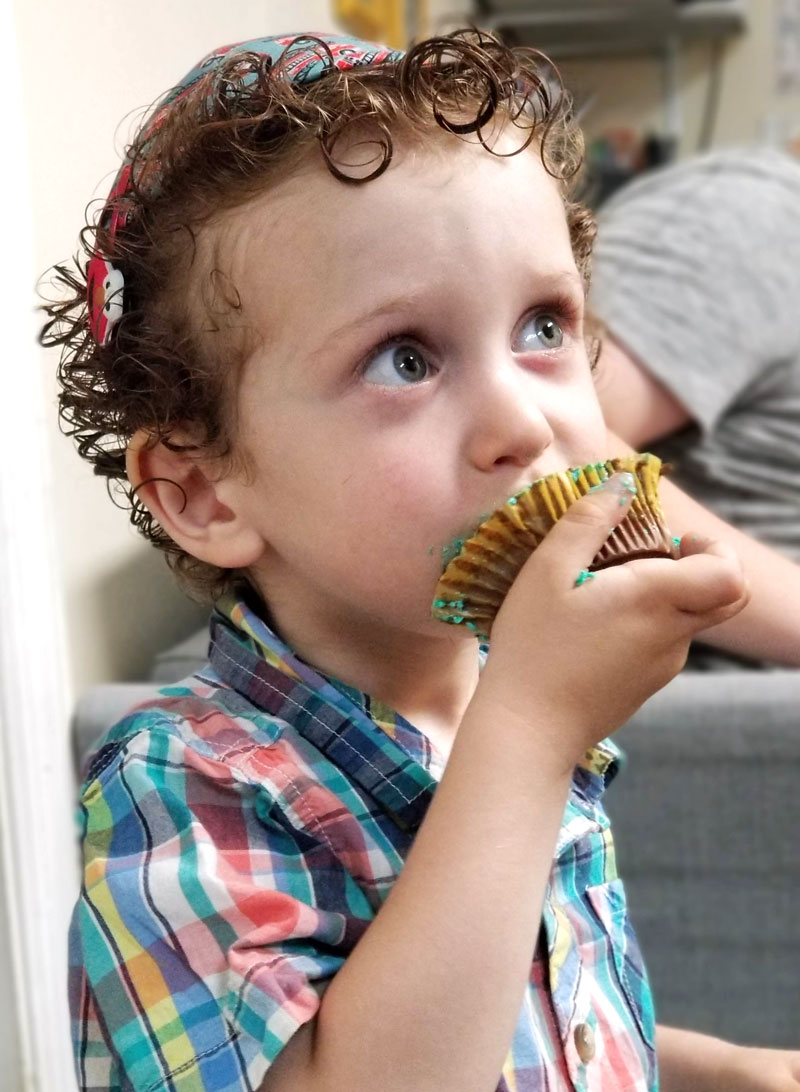 I gathered some of my favorite monster birthday party ideas from the party we threw for Y last year, some other monster crafts and foods we've made, as well as ideas from some of my favorite bloggers.
Y's birthday was specifically a "hairy monster" party since he received his traditional "first" haircut then. So you'll see that much of what we did focused on the furry kind of monster in a specific color scheme.
You can find monster birthday party ideas that focus on green one-eyed monsters a la monsters incorporated, or furry multi-eyed monsters like these.
Either way, they are SO easy to incorporate in your child's birthday party theme.
You can also check out the super easy Elmo birthday party we threw or our LEGO birthday party ideas.
Monster Birthday Party Food:
I dedicated a special post to monster birthday party food ideas but here are a few favorites.
Monster Cookies: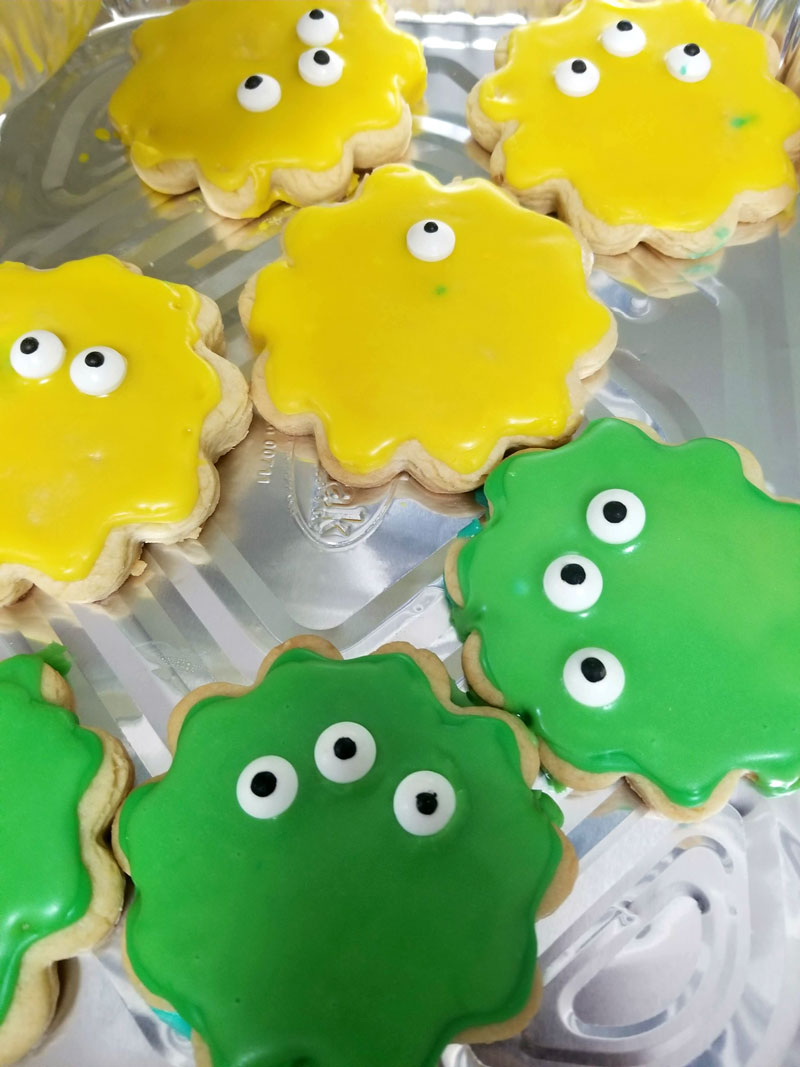 Use a flower shaped cookie cutter, glaze them, and add some candy eyes for fun monster cookies.
Monster Cupcakes: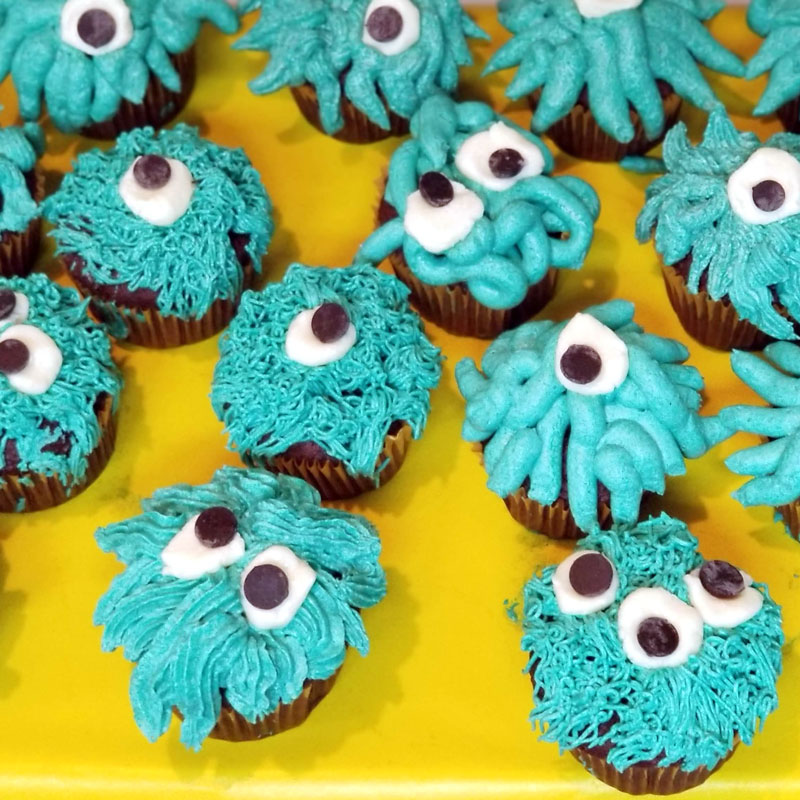 Use these tips to pipe messy hair (the messier the better) onto your cupcakes and then add candy eyes or pipe them. Not only do you not need to be an expert to make these, you almost need to suck at cake decorating to get it right.
Monster Candy Bars: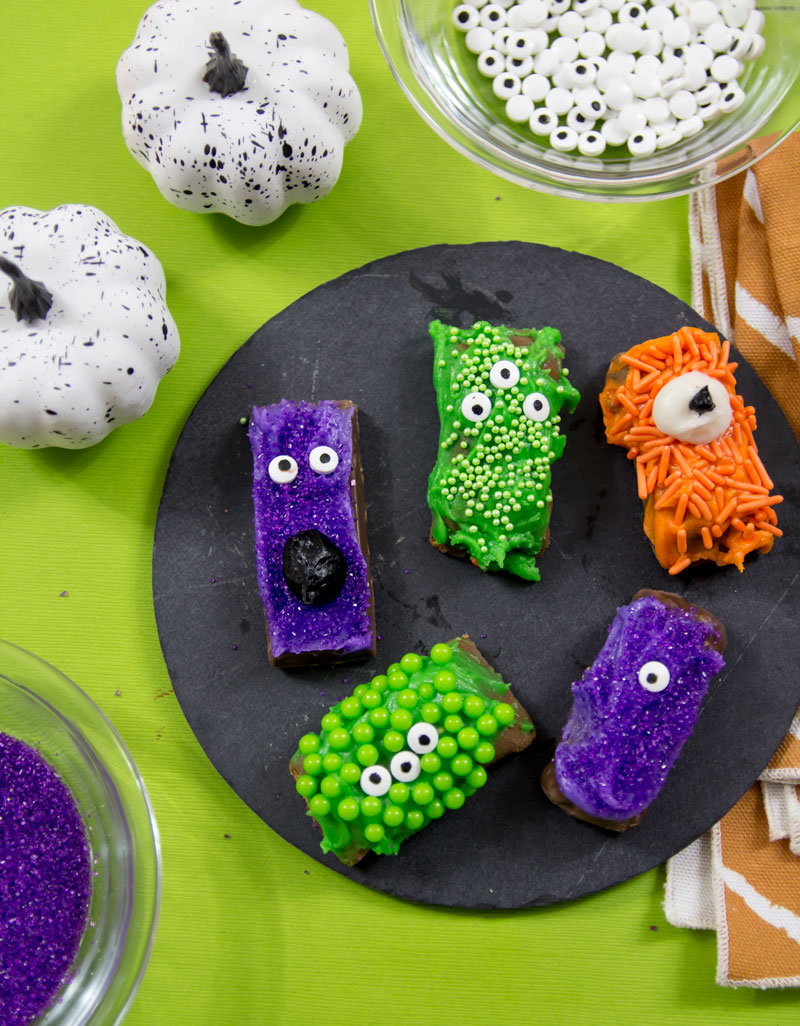 Serve these as a treat or make a candy bar decorating station and enjoy these fun creatures. All you need is some premade decorating icing, candy eyes, and a variety of sprinkles.
We did not make a cake for Y's birthday as we had cupcakes, but if you prefer to go with a cake, this idea is so easy! Even kids can have fun decorating it – and wouldn't your child be thrilled to be involved in making his or her own cake?
Monster Birthday Party Ideas for favors and activities:
You can make your own favors, have the kids make their own favors, or keep them busy with these monster birthday party activities.
Monster Magnets craft invitation: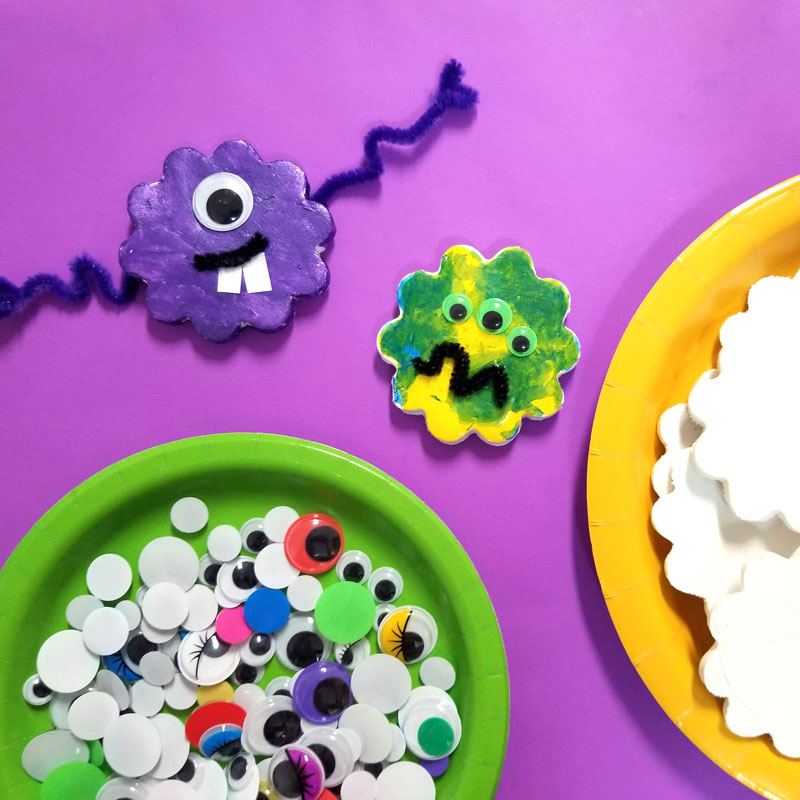 Use your flower cutter to pre-make shapes from air dry clay and set up a crafting station that's full of monster fun! Put out googly eyes, eye stickers, fast-drying but super fun paint sticks, and more things to decorate with. I highly recommend paint sticks as a coloring option for any party crafts (and yes, we've done this before!) Not only is it extra special for kids, but it dries quickly. It also gives you the rick coverage of paint.
Not only was it so much fun to do at our party, but it's a great take-home party favor as well. You can do it as an open-ended craft at the party like we did, or make them in advance and use them as party favors.
Monster party favor treat bag toppers: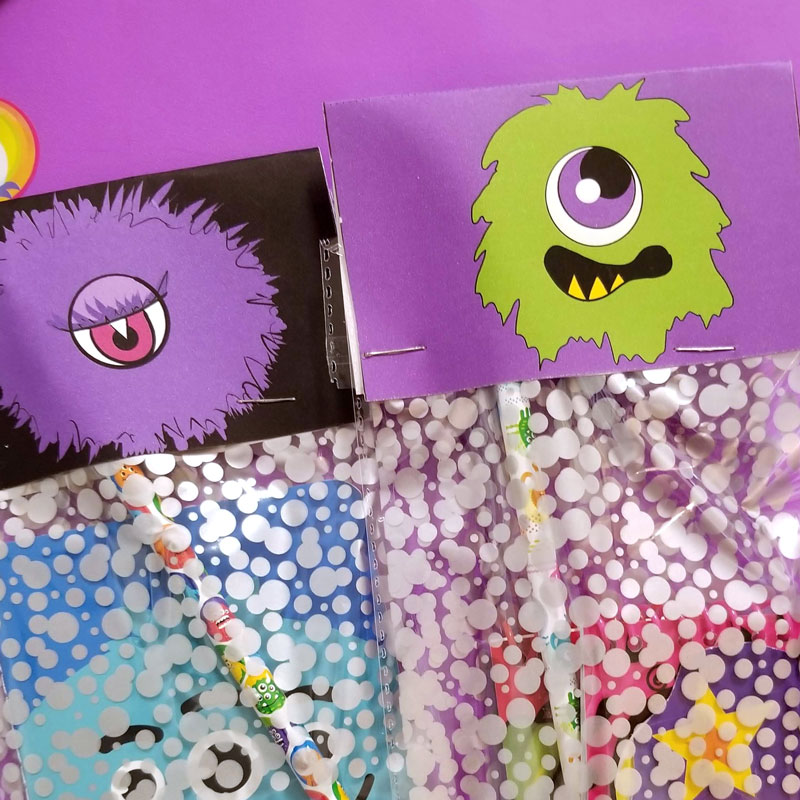 Print these free printable treat bag toppers, fold 'em in half and staple onto cellophane bags, for the easiest themed party bags ever! We filled them with all sorts of monster themed stationery supplies instead of plastic disposable choking hazards.
Monster pencil toppers party favor: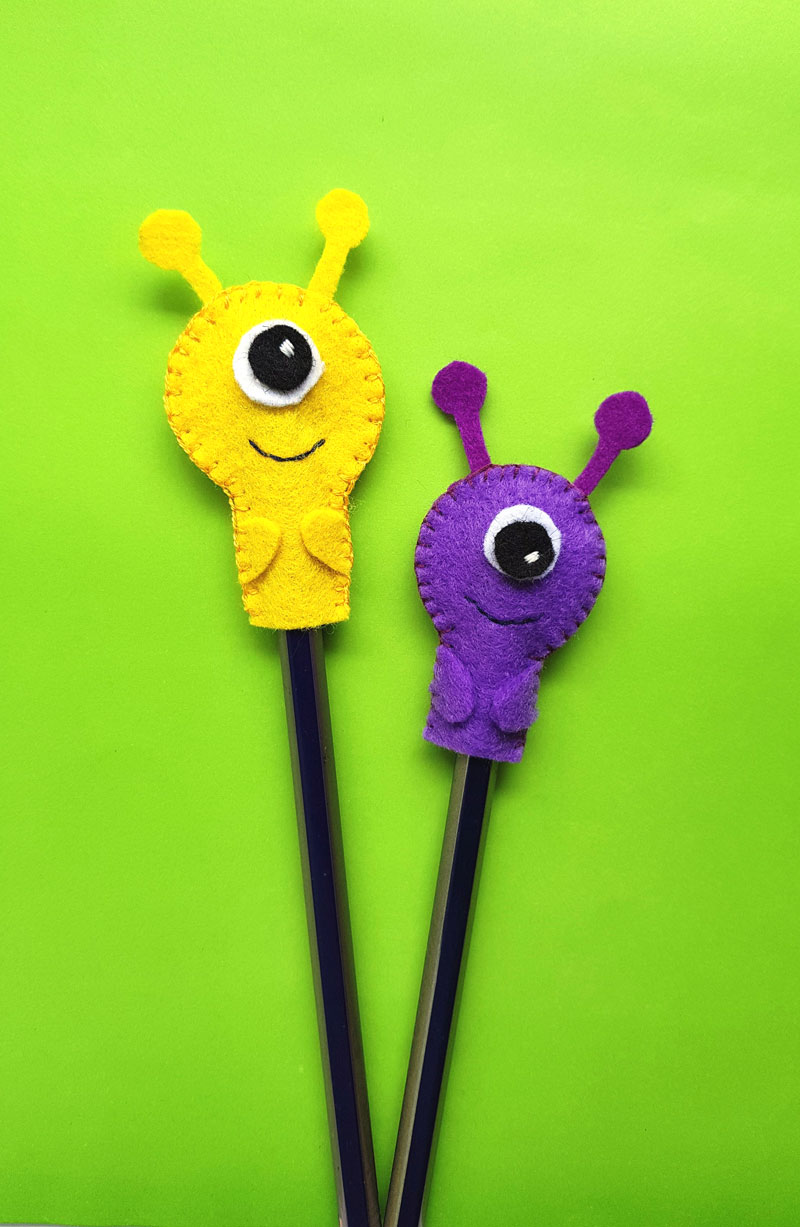 Want to DIY the favors you put inside? These monster felt pencil toppers are so much fun for the kids and relaxing to sew by hand. It works better if you're a Cricut machine user (actually, I found the Cricut to be a very useful tool in general for birthday parties!)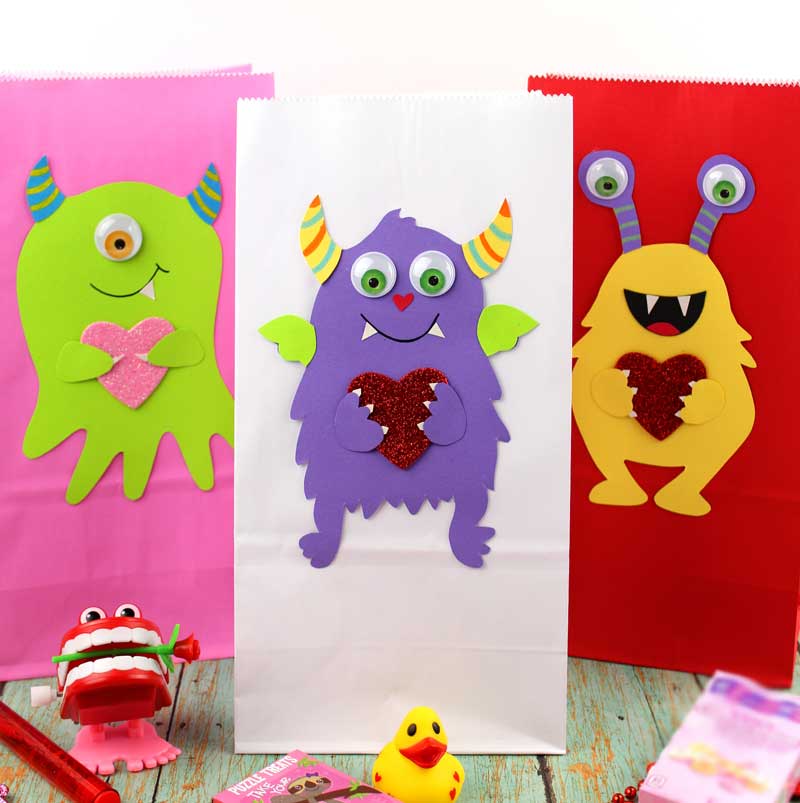 If you prefer a full hand-made look for your bags, you can make these adorable monster treat bags using paper bags and craft foam or paper. You can keep the hearts intact, or make them without. This is a great idea if your party favors are too big for the smaller cellophane bags as they use larger paper bags.
Craft these fun puppets and then play the game with pom poms! Kids will have a blast trying to see who can eat the most pom poms. And when they're done, they have a cute project to take home with them.
Monster play dough invitation:
Make a Play Doh station – a fantastic and engaging party activity, especially if you're trying to entertain little kids! Play dough is classic, and adding in some fun accessories helps it along.
Another fantastic party activity, this one is ideal for preschoolers who are learning to count. I can see so many game ideas to do with this one!
Decorating a monster party is, once again, as simple as adding eyes to fluffy stuff. We skipped the fancy paper goods and stuck with solids, so the party decorations really helped the theme along. Here are some ideas:
Monster cups: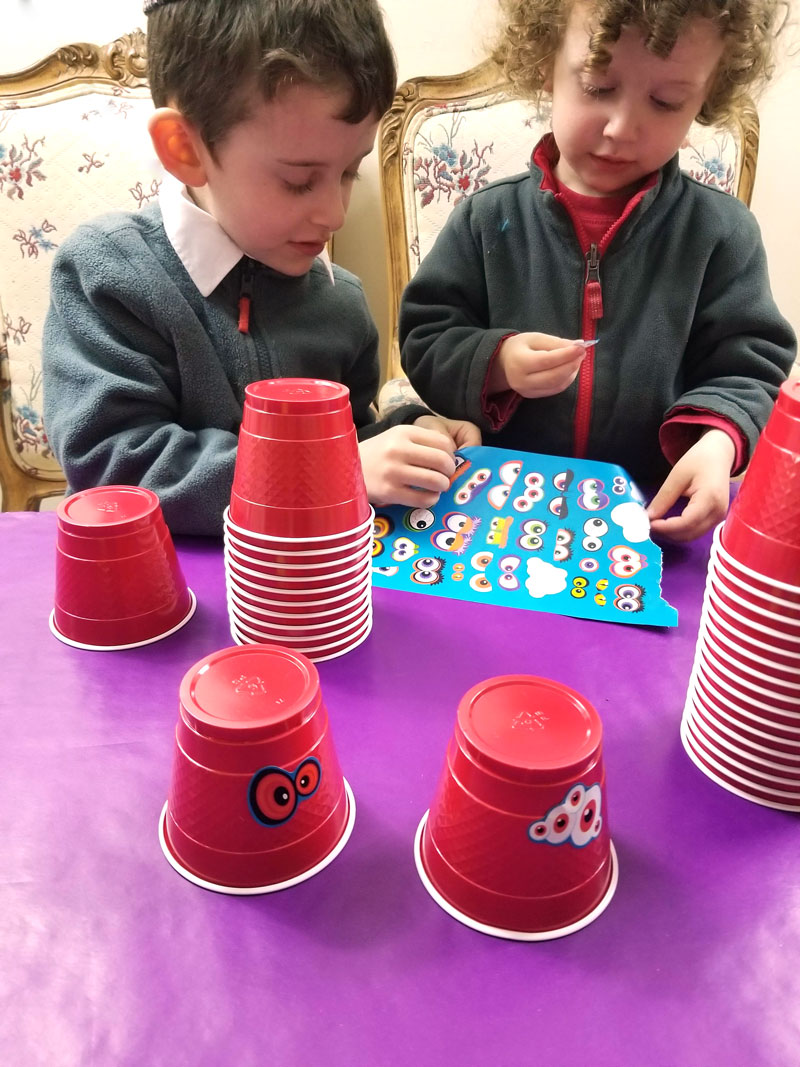 I had the boys put creepy eyes onto solid party cups to keep them busy one day. It may not be fluffy, but it was creepy in a kind of cute way. Since we didn't use fancy paper goods, these were the perfect solution for decorating our monster birthday party.
Monster pom poms: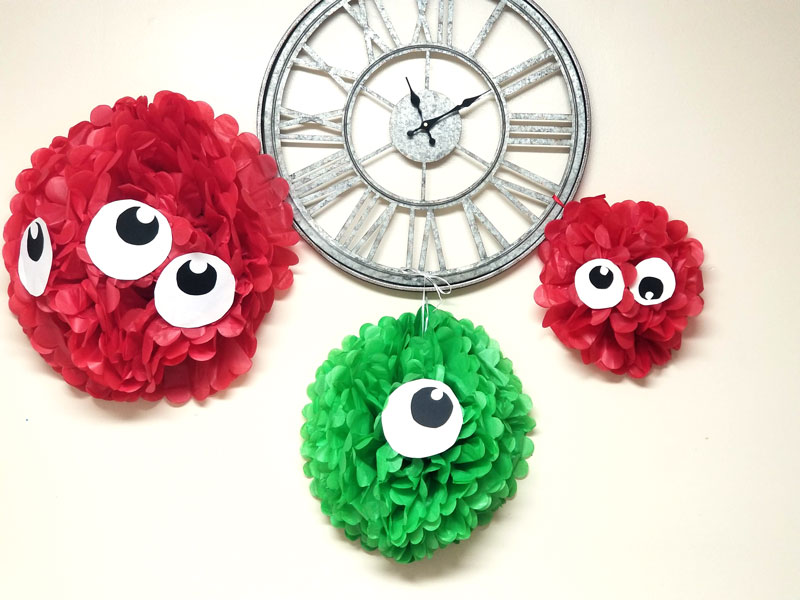 Take some tissue paper pom poms and add those eyes! These were made from card stock. Simply cut a larger white circle and smaller black circle. I used a hole punch to make the "glare" on the pupils.
Monster shirt for the birthday kid: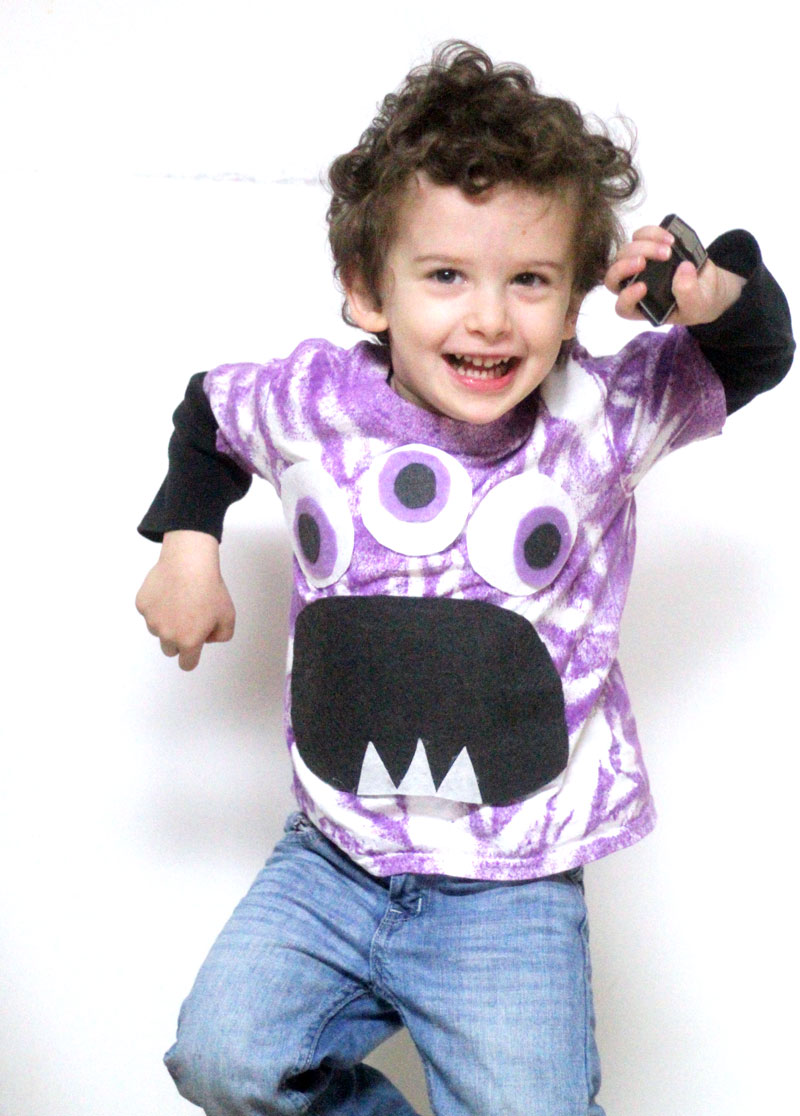 I made this monster shirt for M years ago when he had purple day at school. Craft it for the birthday kid to wear at the party instead of buying something! It's super easy with a "tie die" hack using fabric spray paint and some felt.
Do you have any fun monster  birthday party ideas to add to the list? Comment below!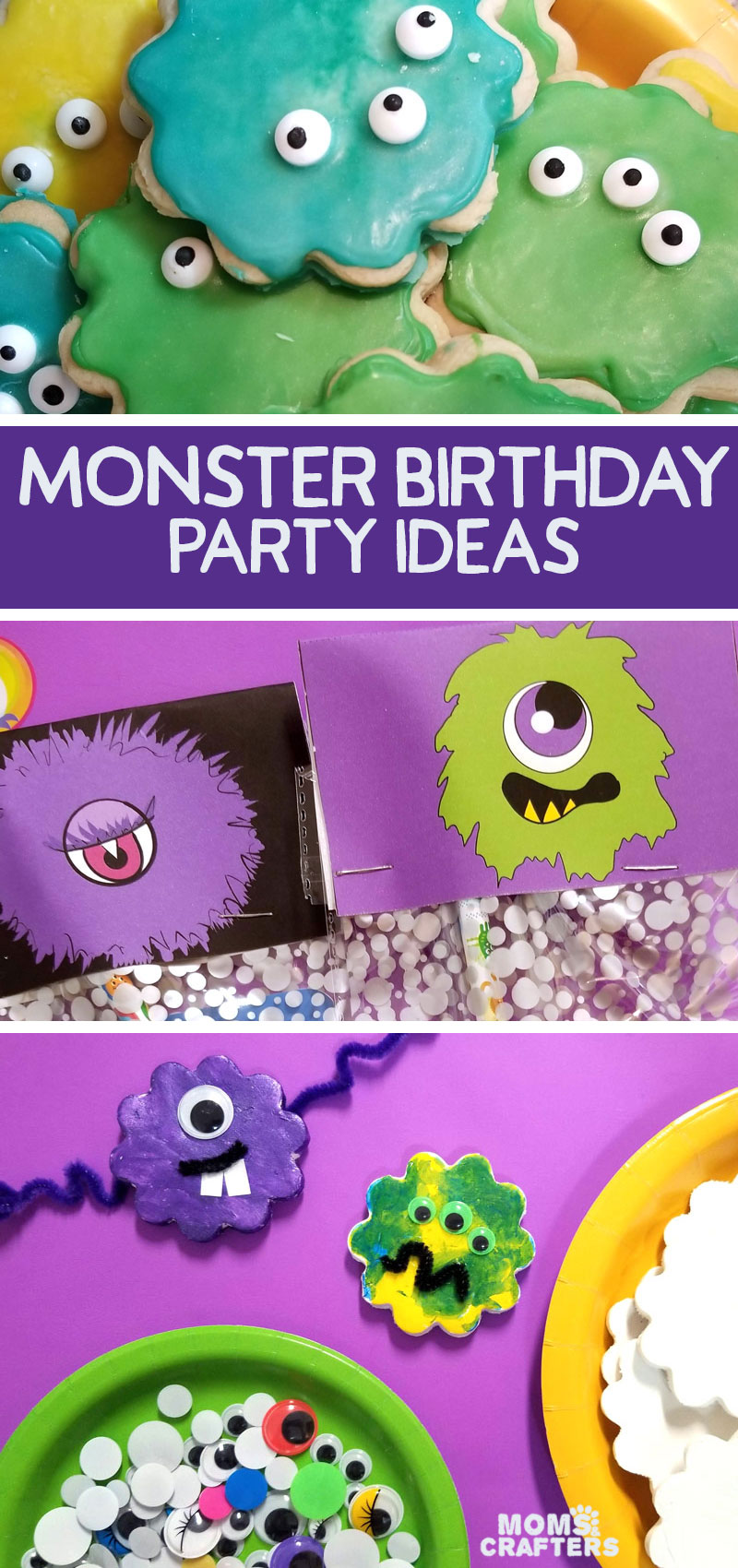 [ad_2]

Source link