[ad_1]

I've put together this fun list of jewelry crafts for kids to help you engage your little ones in a productive and fun activity. Jewelry making for kids can start from a very young age – find ideas, resources, and tutorials for all age groups here! This post contains affiliate links. This post was originally published March 2015 and was updated to make it relevant.
---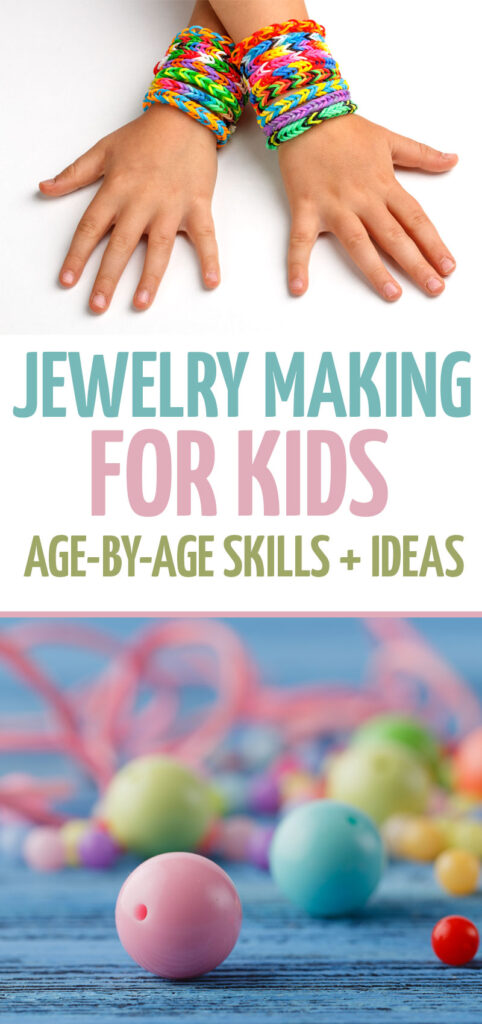 I've been making jewelry since early high school, and my only regret is that I did not start sooner. 
I dabbled in many crafts throughout the year, but jewelry making is the one that stuck. I find it extremely therapeutic, peaceful, and a great way to relax. 
Bringing it to creative children is doing them a great service. Jewelry crafts are endless, as you can see from the resources below. They are a great way to promote creativity. But, even more so, the professionalism of the end result is a massive boost to a child's self-confidence.
 Aside from that, and the skills-based or educational lessons many of these projects have, these often promote fine motor skills, and sometimes logic and reasoning to make things "work" (as in the wire wrapped projects). 
I used to go to birthday and Bat Mitzvah events to do basic jewelry crafts, and so I've included those in the list. You'd be surprised at how young children can begin dabbling in the actual jewelry things (not just the clay beads).
Where to get your jewelry making supplies
 I've shared in-depth in the past where to get cheap arts & crafts supplies for kids (relevant for more craft-y projects on this list) and best places to buy beads and jewelry making supplies online (for the more jewelry-ish ideas).
A few favorite resources for supplies for jewelry making for kids:
And of course there's always Amazon for when you need something and want it now! They have a HUGE jewelry making selection. I don't necessarily recommend stocking up/building your initial stash there but it's fantastic for individual finds.
Jewelry Making for Kids – an age-by-age guide:
So which activities are actually best for each age group? Beyond specific ideas, which types of jewelry crafts are you going to want for each age range? I put together a general outline of age-appropriate jewelry making related activities for kids.
I always hesitate to provide age recommendations. They are a very abstract way to organize crafts as some older kids will like the ones for younger kids, and each kid's individual skills vary.
However, it does provide a starting point for you.
Of course, the first step is to know the skill level of your artists! If you are doing this in a general group setting, you'll want to keep it simple, so that anyone can do it. If you're working one-on-one with a talented child, you can take it a few notches up.
This categorization is PRIMARILY based on what I've done in a party setting. The key to doing jewelry making activities in a group setting is to leave it open ended!  
Offer a large variety of beads, cords, or whatever the key component  of your craft is. You may find, if you're doing an activity with a large  group, that some will need help finishing bracelets, or whatever it is.  This is totally fine – as long as they designed the piece on their own!
Jewelry Making for Toddlers
Toddlers as young as 18 months can start by stringing large-hole items on something stiff, even if it doesn't make a final piece. M used to enjoy stringing pipe connectors  onto crayons.
The primary focus would be to develop fine motor skills. Slightly older toddlers can string large-hole beads onto a string with  plastic ends. I used to do this with M using this set. It can even start looking pretty at this point as you can see below.
Jewlery making for kids – more specific project ideas for toddlers:
Jewelry Crafts for Preschoolers
At about age three, they should be able to start stringing smaller beads, also with large holes, such as these. Use yarn, ideally with finished ends (you can tape the ends yourself), or plastic lacing (which can be finished with tape or glue, as it doesn't knot nicely).  
Straw beads, pony beads, and even metallic-painted pasta are perfect jewelry making for kids of preschool age. You can also get started with cookie cutter clay jewelry, or other very simple clay techniques.
Jewelry making for kids – more ideas for preschoolers:
Jewelry Crafts for 6-7 Year olds
At  this point, kids can definitely start making jewelry  that LOOKS REAL but requires very basic techniques, with an adult  finishing it off. Think outside the box at this age – friendship-style bracelets that require drawing on beads to make it "personal", painting elements of jewelry making, and more as you'll see in the projects below.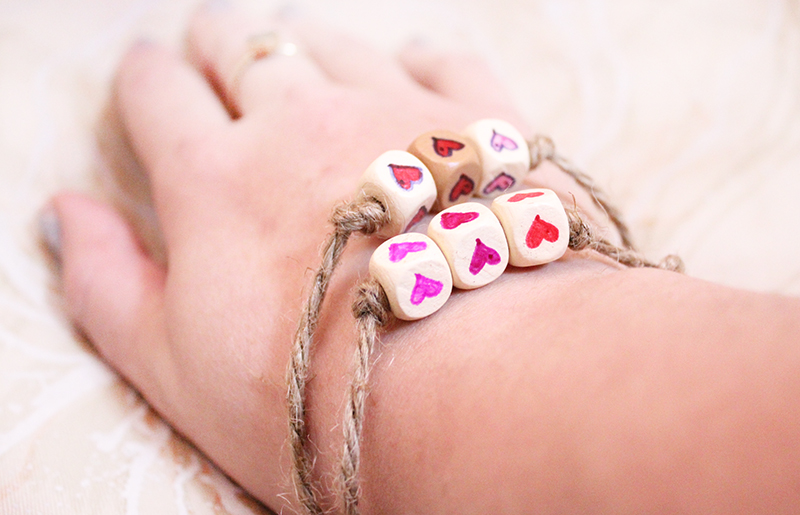 So essentially, you're using skills they already have (painting,  coloring) and combining them with slightly more refined stringing to make an actual pretty piece that they can gift!
At this age, kids can also get started making more sophisticated-looking clay jewelry such as seashell necklaces with cool textures.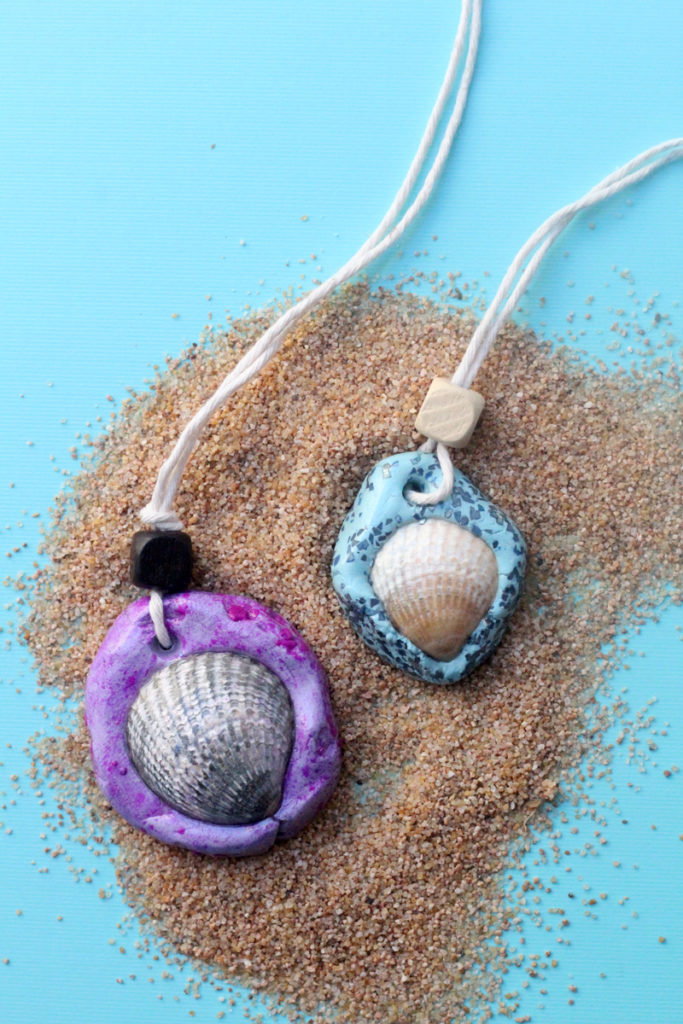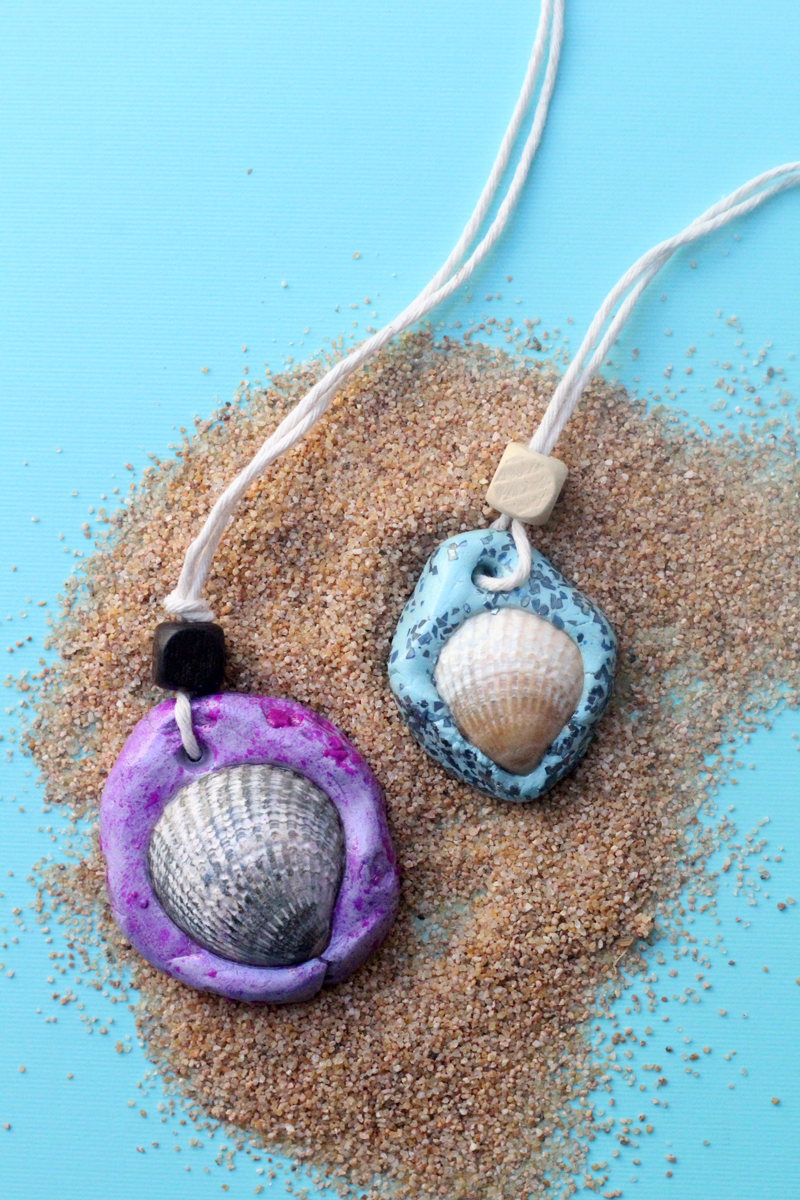 More jewelry making for kids ages 6-7 year olds:
Jewelry Crafts for 8-10 Year olds
I've taught children as  young as eight to start with jewelry making techniques such as finishing  a bracelet, or making a loop, and connecting the earrings, and the  clasp.
I'd keep the rest of the craft simple, but creative, so that you  can focus on the main skill at hand. You'll especially want to keep in mind the specific skill level at this point: can this child follow directions carefully? What is the dexterity level of this child?
A great craft to start with is this bracelet (you can offer a variety of ribbons instead of leather cord).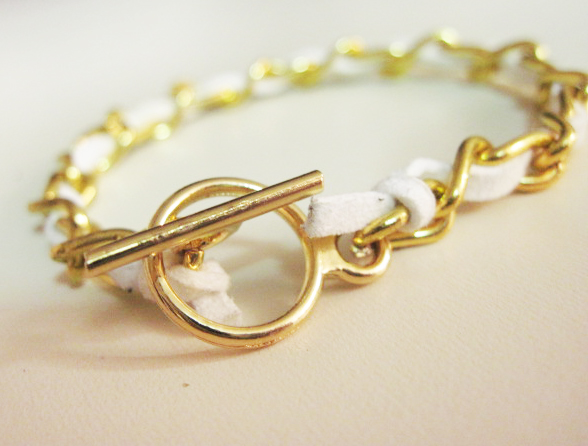 Another fantastic jewelry making hobby for kids is to make your own friendship bracelets! They're cheap, occupy hours, and so much fun.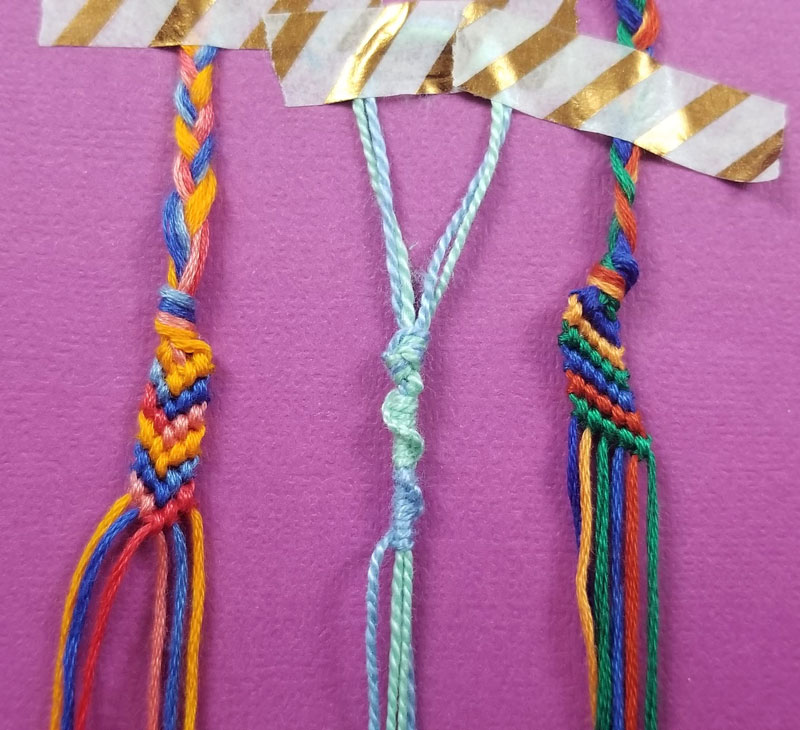 This is a great age to still focus a lot on the "outside the box"  aspect of jewelry making, using crafts that incorporate basic crafting  skills (such as painting) and gluing.
My book How to Make Jewelry Out of Anything is perfect for starting out with at this age. It features out of the box ideas that are quirky and colorful, and will grow with your child!
Want to see a sample project?
These watercolor doodle earrings are so fun and open-ended. If your kid can doodle, it's a great way to combine skills.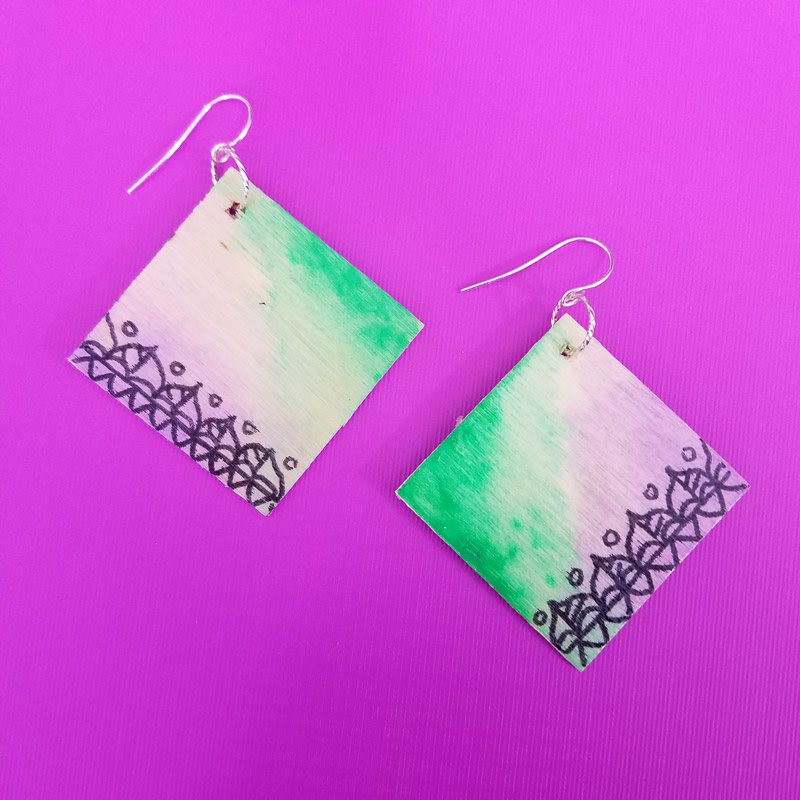 More specific ideas for jewelry making for kids ages 8-10 year olds:
NOTE: most jewelry making projects at this point that use glue will use E-6ooo or an epoxy, which is industrial strength. If you don't want to expose such young children to it at this stage, use tacky glue or something similar. It won't be as strong, but it will stick for a while. 
Jewelry Making for Tweens
This  complicated age, where they're too big for toys, but not quite out and  about yet, is the perfect time to get them involved in jewelry making  for kids!
They should basically be able to learn most skills, if they  are good with their hands.  If yes, make projects that teach more  skills, such as bauble rings like this one, and a wire wrapped pendant.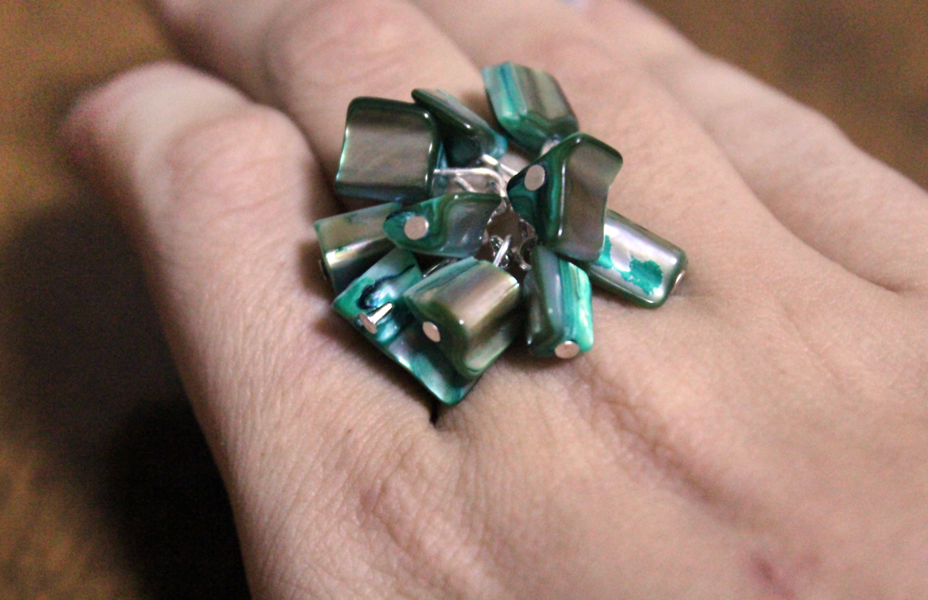 If not, go for open-ended basic beading projects, using nicer, more "real" looking beads, and fishing line or classy elastic cord.
Try things like these wire wrapped bracelets too – they are fun, without requiring a high level of skill.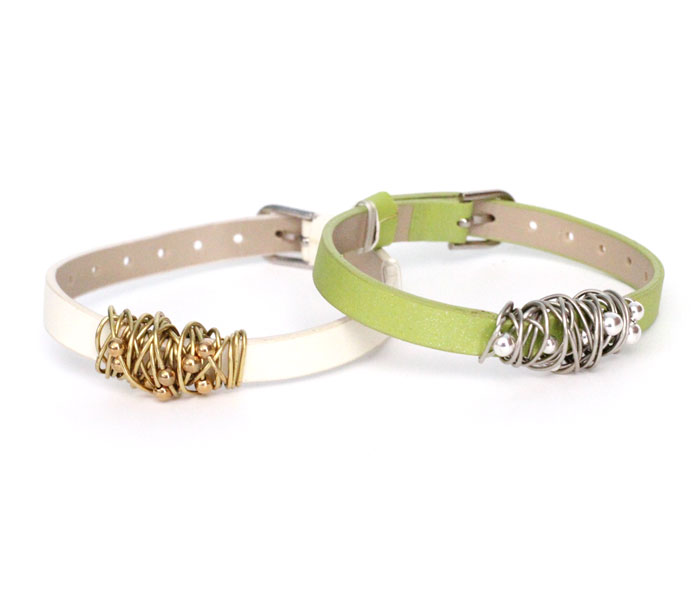 More specific ideas for jewelry crafts for tweens:
Jewelry Making for Teens
The things you can make are  endless! My favorite jewelry making workshops were with teens, as they get so creative, aren't afraid to go a little crazy, and have the same skill level as adults.
You can start to teach wire skills at this age, such as how to wire wrap stones without holes, or basic hammered heart pendants.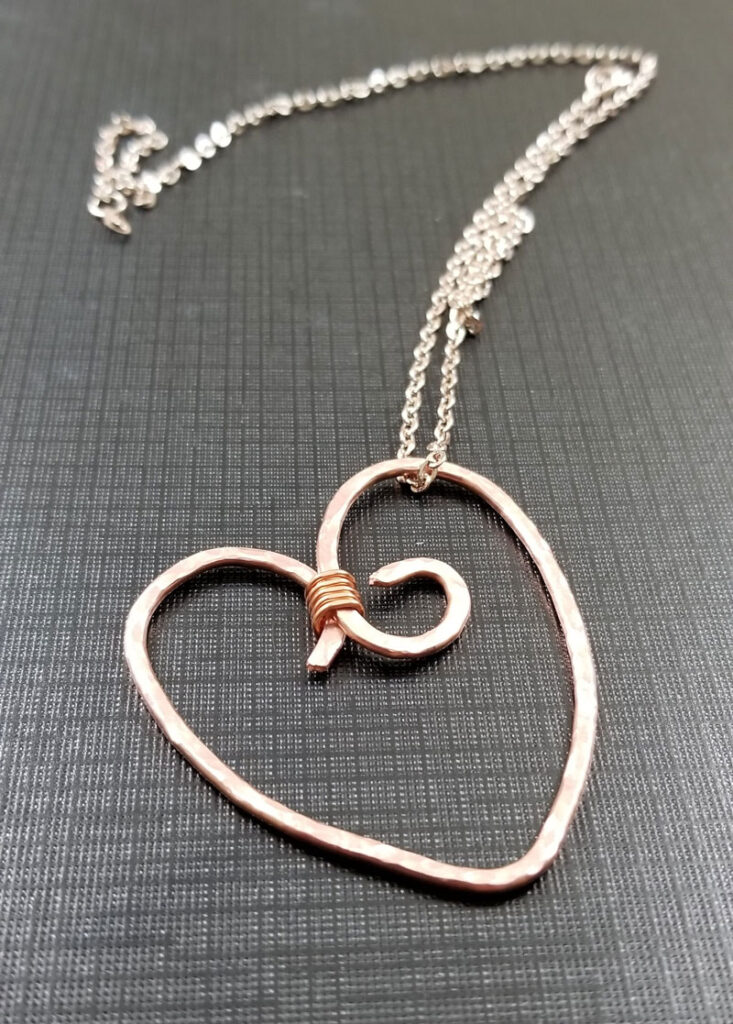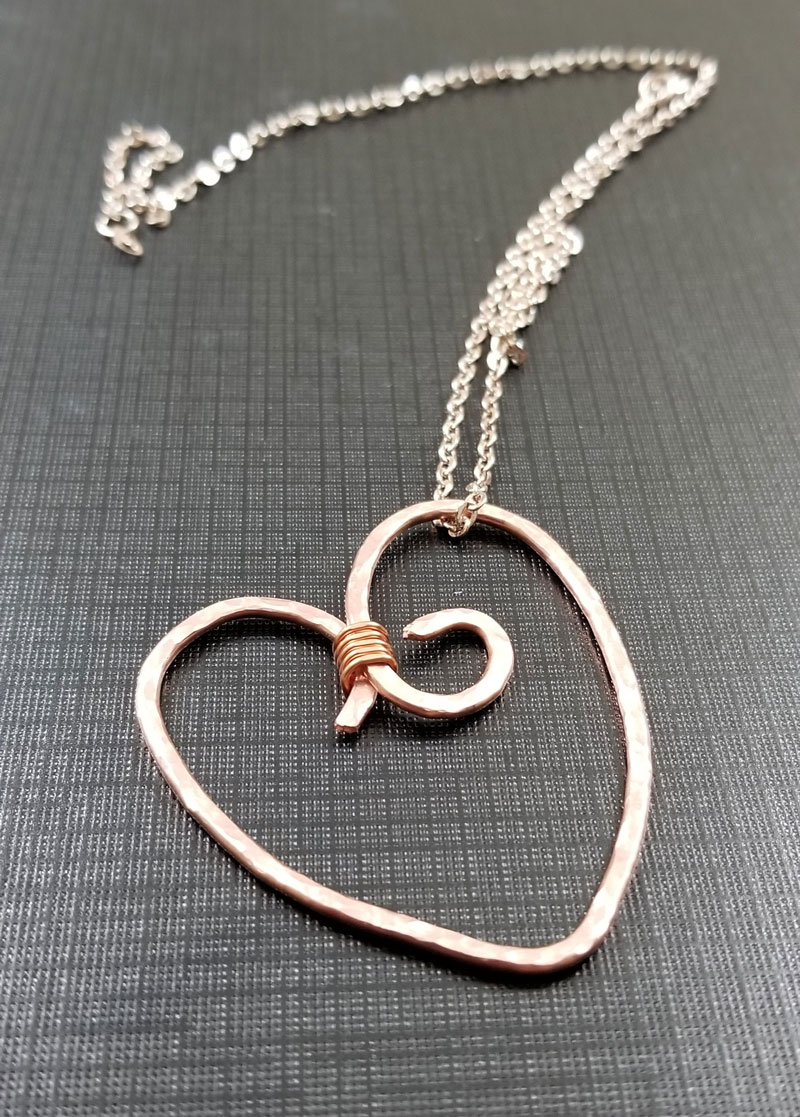 Don't stick to traditional jewelry crafts and beading! One of my  favorite crafts for making in a teen workshop (especially where it's a  one-time thing, and people don't necessarily know the basic skills) is my glitter blocked cuffs.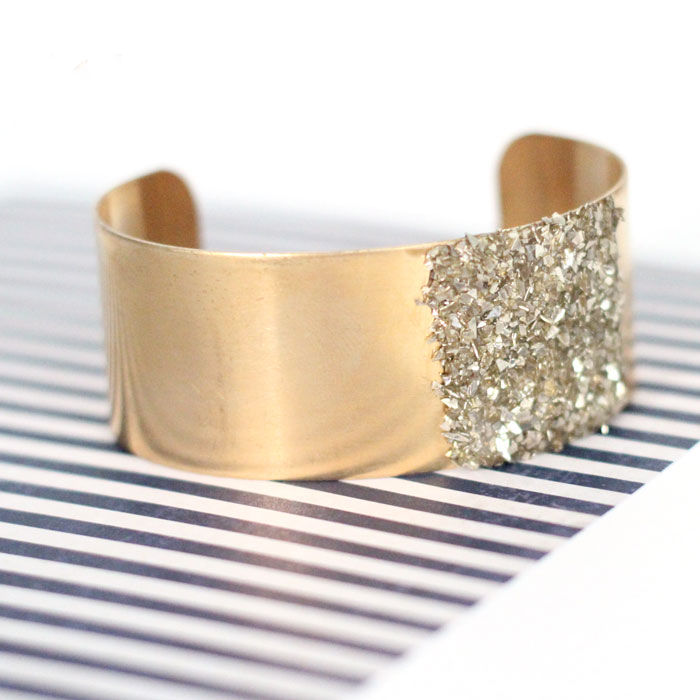 More ideas for Jewelry crafts for teens: 
Jewelry Making Books for Kids & Beginners
 To finish off, I thought I'd share with you some beginner jewelry making books, in case your child wants to take things to the next level, or wants more ideas.
 Jewelry making is a topic that I cover often! You can subscribe for free to my weekly newsletter so that you don't miss a single one.
[ad_2]

Source link